How to Fix a Squeaky Floor with a Metal Cleat
How to Fix a Squeaky Floor with a Metal Cleat
Squeaky floors can be extremely irritating. Fixing a squeaky floor with a metal cleat is an easy way to fix a number of problems. Floors get squeaky when wood dries out (either finished wood or a wooden subfloor). This can cause subfloor nails to pop loose and floor joists to become warped or twisted. The metal cleat will keep both the subfloor and joist in place.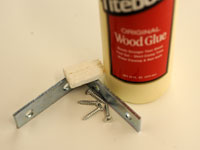 1

Gather your tools: Chalk, shims, and screws or nails.

You also need a helper who weighs enough to make the floor squeak. A pipsqueak of a kid may not weigh enough to create a squeak.
2

Have your helper walk across the floor looking for squeaks.

Go to the basement under the room where the floor squeaks. Have your helper walk across the floor and stop when they hear the squeaking.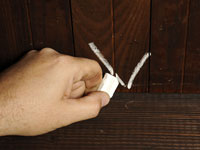 3

Mark the spot with chalk.

Your helper may have to bounce up and down a couple times until you identify the exact location from below.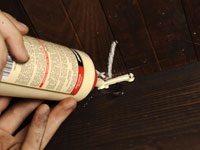 4

Smear carpenter's glue between the joist and subfloor.

Smear carpenter's glue on the top of the joist and underside of the subfloor just above it.
5

Have your helper stand directly above the squeak.

The weight pushes the floor down onto the joist and into the glue.