What Are DOMA's Effects on LGBT Couples?
What Are DOMA's Effects on LGBT Couples?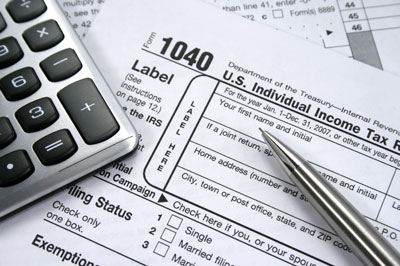 14
DOMA affects the federal tax code.
Legally married same-sex spouses are forced to choose whether to lie about their marital status on their federal income tax returns or risk having their jointly filed return rejected on the grounds that it was fraudulently filed. This puts couples at risk of being assessed a penalty plus interest on their original tax bill.
Because married LGBT spouses can't file jointly, they're unable to add up the costs of their combined expenditures, such as uncompensated medical expenses, which may result in a loss of a federal tax deduction for those expenses.
Comingled finances and expenses must be separated for the purposes of calculating individual taxes. This task is at best difficult and time-consuming, and at worst, impossible.
If a married same-sex couple lives in a state that also allows them to file a joint state tax return, they need to re-mingle their income and expenses for the purpose of that state tax return.
When married couples divorce, federal tax law lets them to equitably divide their marital property without being assessed gift and other taxes incurred when one person gives another person something of value. Conversely, when LGBT married partners split up, transfers of valuable property, such as a home, may be taxable.
When one spouse is compelled to pay spousal support to the other in a divorce proceeding, those support payments can be deducted by the spouse who pays support. Not so for LGBT partners.
When one spouse is compelled to pay spousal support to the other in a divorce proceeding, those support payments can be deducted by the spouse who pays support. Not so for LGBT partners.
When a heterosexual spouse dies, the surviving spouse can claim a marital deduction equal to the fair market value of the property transferred from the deceased spouse's estate to the surviving spouse. The deduction also postpones the requirement to pay federal estate taxes until after the death of the surviving spouse. Again, LGBT spouses don't qualify for this deduction.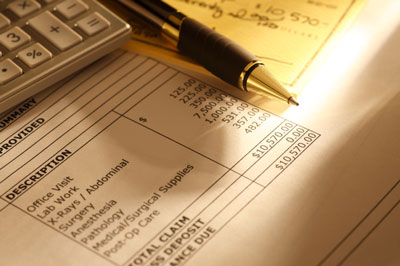 24
Healthcare benefits are taxed and medical bills cost more.
Because of DOMA, even same-sex partners who are legally married in their home state are seen as legal strangers in the eyes of the federal government, including the IRS. As a result, even if you're lucky enough to have employer-based health insurance that also covers your same-sex partner, you'll pay more in taxes because your employer and you are required to treat the fair market value of your partner's coverage as taxable income to you.
DOMA also creates disparity between heterosexual and LGBT spouses for healthcare expenses. For instance, under federal law, an employee is able to contribute pre-tax wages to a flexible spending account (FSA), which he or she can then use to pay healthcare expenses.
Because LGBT marriages are not recognized under DOMA, a same-sex spouse may not use the FSA to help pay his or her medical bills, unless that spouse is also a dependent.
Because a same-sex spouse of an employee with an FSA is still required to make co-payments and pay deductibles and uncovered health expenses using after-tax dollars, it's estimated that same-sex couples who take advantage of employer-based healthcare benefits are deemed to have imputed income (noncash compensation to an employees' taxable wages), and as a result they pay an average of $1,500 more per year than their straight counterparts.
Not only does this discriminatory policy hurt LGBT couples, but businesses that employ them incur extra burdens to payroll and additional administrative costs.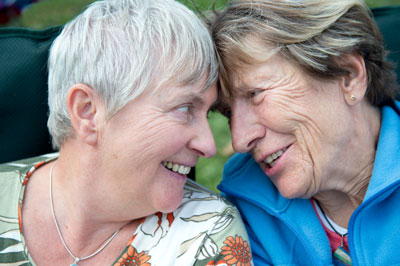 34
No deferral is given for inherited retirement account balance.
If you and your partner aren't planning to rely solely on Social Security benefits in your golden years, one or both of you probably have Individual Retirement Accounts (IRAs) and possibly employer-based retirement accounts into which you contribute a bit each payday.
Assuming you've both named the other as a beneficiary on your retirement accounts, because DOMA doesn't recognize your marriage, when the first partner dies, the surviving partner will immediately have to start withdrawing annual required minimum distributions (RMDs), which is a set amount of money from the deceased partner's retirement account. That money is counted as income to the surviving partner and taxed accordingly.
Conversely, legally recognized surviving spouses can roll over a deceased spouse's retirement plan into his or her own IRA, and they're not required to start taking annual RMDs from the rollover IRA until after they turn 70-1/2. Because RMDs are taxable, heterosexual spouses are allowed to collect more tax-deferral benefits than same-sex partners whose marriage isn't recognized by the feds.
Furthermore, because the Social Security Act is a federal law, a same-sex spouse isn't entitled to receive his or her partner's Social Security benefits either.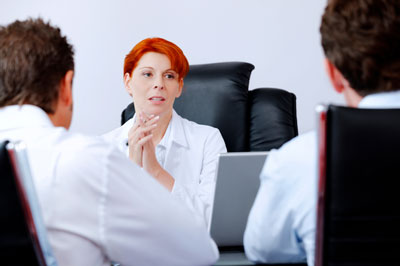 44
No tax-free employer benefits are provided.
Because of DOMA, gay and lesbian spouses can't take advantage of certain tax-free benefits from their partner's employer unless they qualify as a dependent of the employed partner.
Family Medical Leave Act (FMLA): Thanks to DOMA, employers aren't required to offer medical leave to LGBT employees to care for their partners, even if the couple is legally married. But you can take time off to care for your child, and under an interpretation of the law by the Obama administration, even the one of you who isn't a legal or biological parent may also be entitled to leave.
Employee Retirement Income Security Act (ERISA): Because the federal DOMA defines an employee's spouse as being someone of the opposite sex, it's unclear as to whether or not an employee's same-sex spouse is eligible to receive his or her deceased spouse's pension.
Consolidated Omnibus Budget Reconciliation Act (COBRA): DOMA excludes married LGBT couples from automatic protection for spouses and children if the employee is fired, gets divorced, or dies — leaving it up to employers to choose whether or not to continue coverage.