How to Crochet a Picot Stitch
How to Crochet a Picot Stitch
Picots (no abbreviation) are pretty little round-shaped crochet stitches that add a decorative touch to an edging. You can also use picots to fill an empty space in a mesh design. You see them quite often in thread crochet, but you can also make them with yarn.
1

Chain (ch) 3.

Create three chain stitches from the point in your row where you want to add the picot stitch.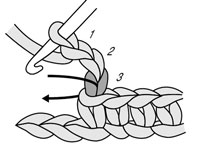 2

Insert your hook in the third chain from the hook.

This chain stitch is the first you created in the preceding step.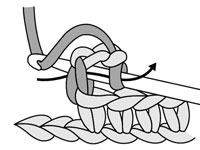 3

Yarn over (yo) and draw the yarn through the stitch and through the loop on the hook.

You've completed one picot stitch.