How to Delete User Accounts on a Windows 7 Home Network
How to Delete User Accounts on a Windows 7 Home Network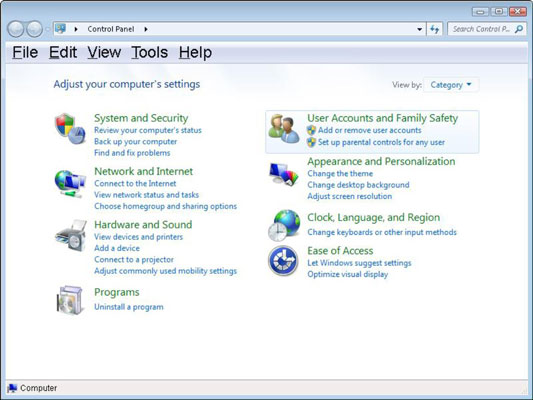 16
Open the Windows Control Panel, and then click User Accounts and Family Safety.
The User Accounts and Family Safety window appears.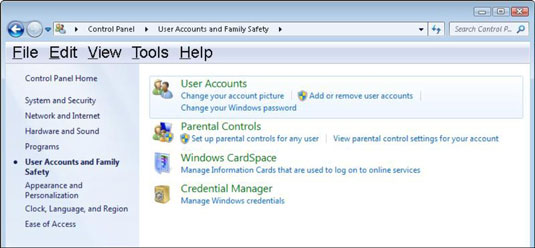 26
Under User Accounts, click Add or Remove User Accounts.
The Manage Accounts window appears.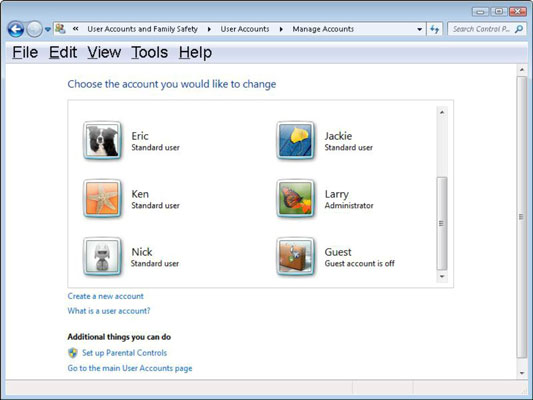 36
Click the user account that you want to delete.
The Change an Account window appears.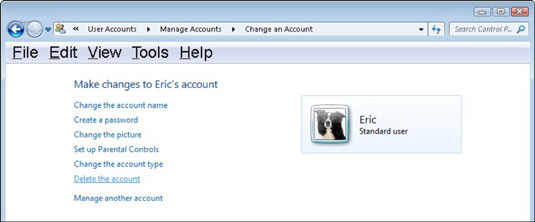 46
Click Delete the Account.
The Delete Account window appears. Next, you'll choose whether you want to save the account files.

56
Click either Keep Files or Delete Files.
Click Keep Files if you want to save the user's desktop, Documents, Favorites, Music, Pictures, and Videos folders to a folder (with the user's name) on the current user's (Administrator) desktop — e-mail and other settings cannot be saved — or click Delete Files if you want to delete the user account without saving any files, folders, or settings. After you make a selection, the Confirm Deletion window appears.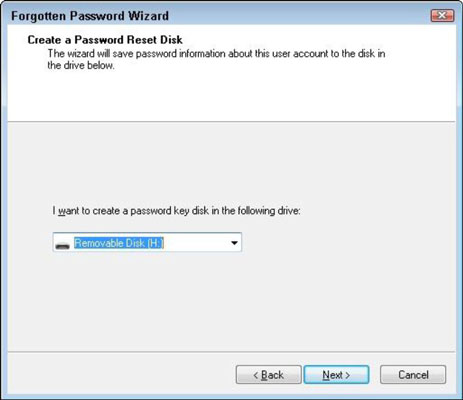 66
Click Delete Account to confirm that you want to delete the user account.
Depending on your selection in the previous step, Windows will either indicate that you are deleting the user's account but keeping the user's files, or deleting the user's files and account.
When you delete an account, it's permanent. Even if you re-create the account with the same name and password, Windows will treat it as a new account, and none of the settings from the previous account will exist in the new account. Of course, if you select Keep Files when deleting the account (see Step 5), you can manually copy those files and folders into the new account.