Theater
Fine-tune your performances, write more realistic dialogue, and get excited to see it all come to life on the stage.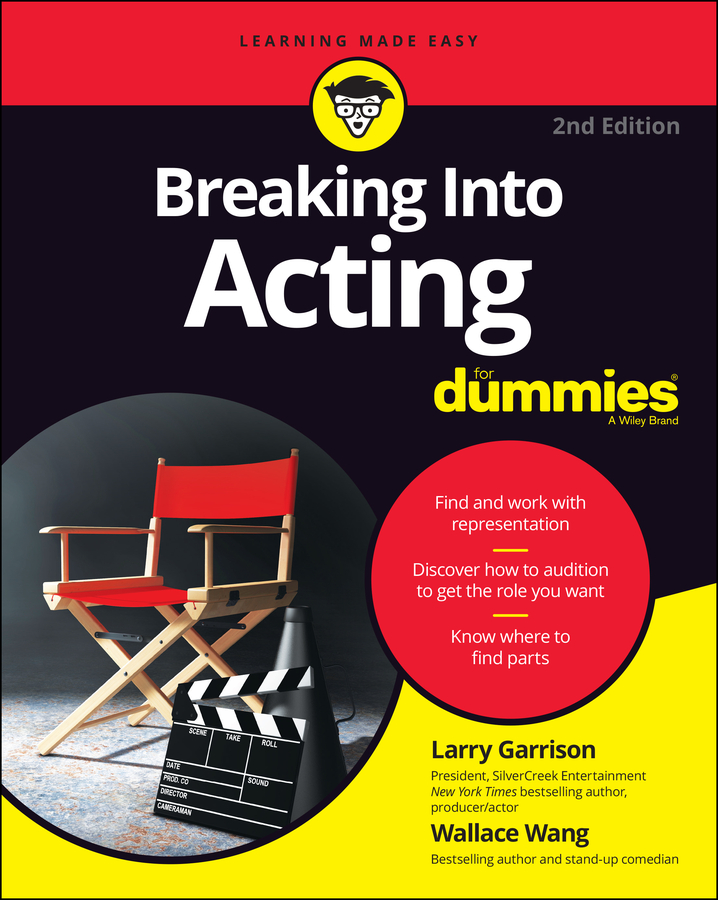 Theater
Breaking into Acting For Dummies
Published 04-27-2021
Understand the business side of your showbiz career We all know acting can be a glittering whirl of glamour—plush red carpets, simply divine outfits, huge sums of money, and oh, the parties! But what a lot of wannabe actors forget is that it takes a lot of practical work to get to the flashbulbs of your first premiere, and that the savviest actors put as much stress on the business side of the profession as they do on the show. Breaking Into Acting For Dummies demystifies the behind-the-curtain side of showbiz to help you understand how it really works, who the decision-makers are, what they're looking for when they're picking talent, and how to get them on your side. If you truly want to be the next Emma Stone or Leonardo DiCaprio, you'll want to have a well-thumbed copy of this book alongside your pile of scripts. Written by two friendly insiders, this guide takes you behind the scenes to help you map out your plan of attack, showing you how to open doors—and keep them open—and use your time wisely, so you're not breaking a leg rushing from one random audition to another. You'll understand how to flesh out your professional persona as thoroughly as a movie part, craft your resume as minutely as a script, and judge the angle of your headshots and webcam appearances as intimately as any director. Once you've mastered these skills, it's time to go to market as your own publicity department, building your media and online presence until everyone who's anyone knows exactly who you are. Understand different acting markets—from theater to commercials Network in-person and online Build your image via resumes, head shots, and webcam Keep a firm grip on the financial side Whether you're studying, a hopeful amateur, or have been treading the boards for a while, this is your breakthrough script for succeeding in the business of acting, and for learning how to play your ultimate role: yourself.
Explore Book
Buy On Amazon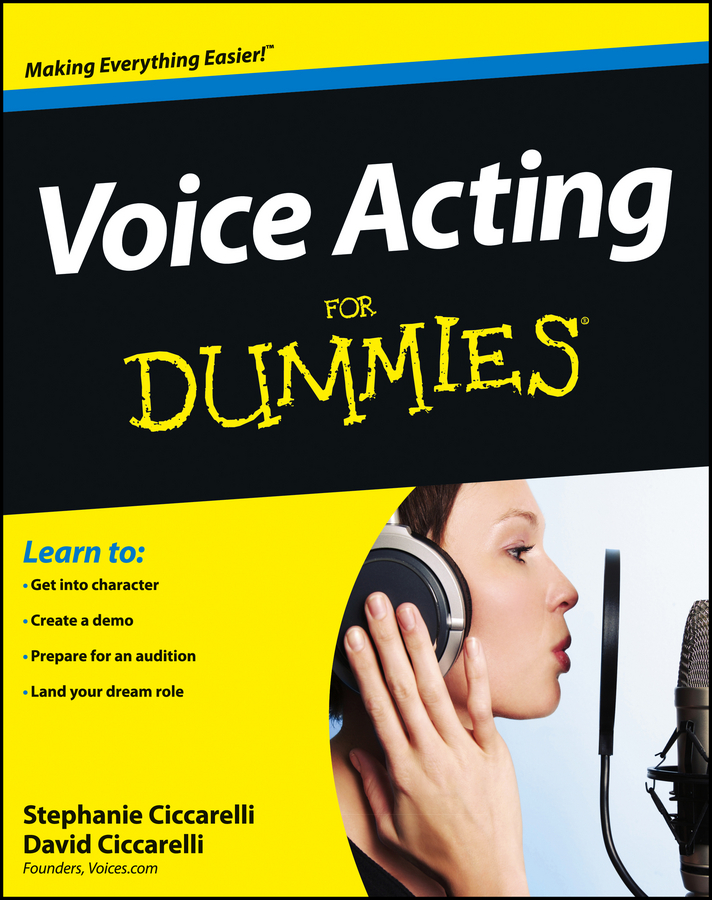 Theater
Voice Acting For Dummies
Published 01-29-2013
Make a career out of your voice? Easy. Voice acting is like acting, but just using your voice! It's a unique career where the actor's voice can be heard worldwide-in commercials, on audiobooks, in animated movies, documentaries, online videos, telephone systems and much, much more. The point is to bring the written word to life with the human voice. With step-by-step explanations and an abundance of examples, Voice Acting For Dummies is the ultimate reference for budding voice actors on auditioning, recording, producing voice-overs, and promoting themselves as a voice actor. Creating a voice acting demo Finding your signature voice Interpreting scripts Using audio editing software Promoting your voice acting talents If you're an aspiring voice actor or an actor or singer considering a career transition, Voice Acting For Dummies has everything you need to let your voice talents soar.
Explore Book
Buy On Amazon
Theater
Playwriting For Dummies
Published 08-02-2011
The easy way to craft, polish, and get your play on stage Getting a play written and produced is a daunting process. From crystallizing story ideas, formatting the script, understanding the roles of the director stagecraft people, to marketing and financing your project, and incorporating professional insights on writing, there are plenty of ins and outs that every aspiring playwright needs to know. But where can you turn for guidance? Playwriting For Dummies helps any writer at any stage of the process hone their craft and create the most dramatic and effective pieces. Guides you through every process of playwriting?from soliloquies, church skits, and one act plays to big Broadway musicals Advice on moving your script to the public stage Guidance on navigating loopholes If you're an aspiring playwright looking to begin the process, or have already penned a masterpiece and need trusted advice to bring it into the spotlight, Playwriting For Dummies has you covered.
Explore Book
Buy On Amazon