Stretching
Ever seen a cat stretch? Yeah, it feels that good. We'll teach you how to get stretchy anytime, anywhere.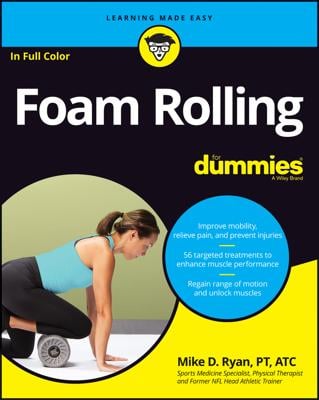 Stretching
Foam Rolling For Dummies
Published 01-07-2021
A full-color, step-by-step guide to get fit, prevent injury and end pain using your foam roller Foam rolling is not just a fad; if you're active in sport or work out regularly, you know how crucial it is to keep your muscles limber and pain-free to stay active and mobile. As a form of Myofascial Release Therapy, foam rolling is an effective technique for unlocking your tight muscles and restrictive myofascial connective tissue. Foam rolling helps increase your overall body mobility and joint range of motion, decreases pain and shortens recovery times—and it generally supercharges your body to reap the benefits of your active lifestyle! Written in an easy-to-follow, no-jargon style by NFL physical therapist and trainer for 26 years Mike Ryan, Foam Rolling For Dummies shares proven roller tips usually reserved for professional athletes to help you quickly restore healthy harmony between your muscles and joints. Once you know the science behind foam rolling, you'll understand how to use specific body-rolling techniques to address specific problems and goals, whether they're eliminating painful muscle trigger points, loosening tight fascia, improving body flexibility, or just relaxing muscles faster after a workout. Enhance athletic performance Improve injury prevention Learn rapid roller techniques Manage fibromyalgia Reduce soft tissue injuries Understand your myofascial system Reduce painful muscles Whether you want to maximize your fitness program, manage your muscle pain or pursue other health goals, this guide puts on a roll for an enhanced body—and an enhanced life.
Explore Book
Buy On Amazon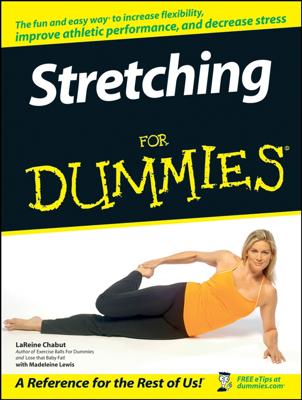 Stretching
Stretching For Dummies
Published 02-05-2007
A highly practical guide to achieving great results with stretchingDid you long ago learn to fear and dread stretching because of overbearing P.E. teachers who forced you to touch your toes? It doesn't have to be that way anymore. Stretching is a powerful tool that can bring you new ease of movement, an increase in your physical capabilities, and deep composure that requires you to do nothing more than breathe. You can always have access to it—and best of all, it's free! Stretching for Dummies shows you that stretching is actually easy to do—and reveals how you can reap the amazing benefits of stretching anywhere, anytime. It explains in simple terms how you can stand taller, look thinner, keep stress from getting the best of you, keep your muscles from feeling achy, and nip injuries in the bud. You'll discover: The why's, where's, when's, and how's of letting loose and snapping back How to keep from hurting yourself The benefits of stretching with a partner How to target specific areas: such as head, shoulders, knees, and toes The art of breathing correctly How to use stretching to sooth lower back pain Stretches to start and end your day right Stretches you can do at your desk Stretches for various stages of life—including stretches for kids and seniors This easy-to-use reference also includes a list of ten surprising around-the house stretching accessories, along with ten common aches and pain that stretching can help. Regardless of how old or young you are, Stretching for Dummies will introduce you to a kinder and gentler form of flexibility that will reduce that nagging tension and tenderness in your muscles and truly make you feel good all over.
Explore Book
Buy On Amazon