Parkinson's
Understand and address the challenges of Parkinson's disease. We'll help you keep yourself on an even keel, day by day.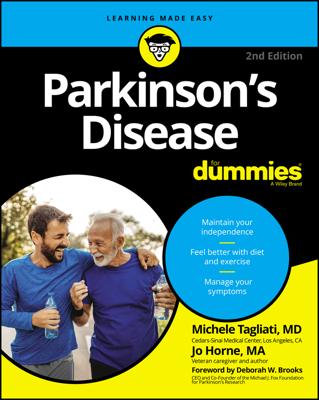 Parkinson's
Parkinson's Disease For Dummies
Maintain a take-charge attitude and live your life to the fullest with Parkinson's Whether the diagnosis is yours or that of a loved one, Parkinson's Disease for Dummies contains everything you need to know about living with this disease. This book is an easy-to-understand, straightforward, and sometimes humorous guide that offers proven techniques for coping with daily issues, finding the right doctors, and providing care as the disease progresses. This user-friendly guide helps you navigate you through the important steps toward taking charge of your condition. You aren't alone—inside, you'll discover proven coping skills and first-hand advice, along with practical tools that will help you navigate the treatment journey. In classic, compassionate Dummies style, Parkinson's Disease For Dummies will answer all your questions, and guide you through the process of finding your own answers as well. Keep your mind sharp, stay in shape, and keep your stress under control Life a full and satisfying life after a Parkinson's diagnosis Get the most current information on Parkinson's medications and treatments Learn the best ways to support loved ones living with Parkinson's With updates on the latest in alternative treatments, dementia, and young onset PD, Parkinson's Disease for Dummies is here to show you how you can keep a positive attitude and lead an active, productive life.
Explore Book
Buy On Amazon