Hepatitis C
Get a handle on hepatitis with easy-to-understand explanations and tips for living with this chronic condition.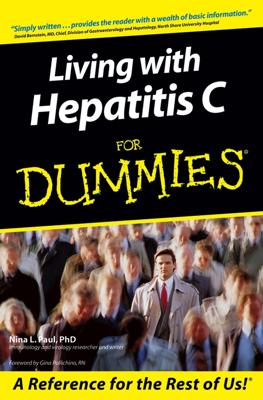 Hepatitis C
Living With Hepatitis C For Dummies
A comprehensive, empathetic guide for anyone suffering from this serious liver disease Approximately 4 million Americans and 170 million people worldwide suffer from hepatitis C, a viral liver disease that is treatable but not curable. It accounts for more than 40 percent of U.S. liver disease deaths-about 8,000 to 10,000 people annually-and is the most common reason for liver transplantation. This compassionate guide explains how hepatitis C affects the liver and the body and provides solid advice on today's treatment options-from drugs (and their side effects) to transplants and alternative therapies-as well as tips on dealing with the emotional and financial burdens the disease brings with it. Nina L Paul, PhD (New York, NY) earned her doctorate in infectious disease epidemiology and immunology from Yale University. She has researched viruses (human immunodeficiency virus and others) and the immune system.
Explore Book
Buy On Amazon