General Law
Prepare for law school, advance your career, and gain general knowledge of the legal field today.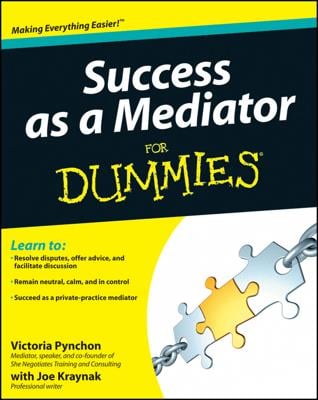 General Law
Success as a Mediator For Dummies
Everything you need to enter the exciting field of legal mediation To be an effective mediator, it's essential to possess the ability to take control of animated situations, offer advice, and facilitate discussion—all the while remaining neutral without formulating biased judgment. Success as a Mediator For Dummies helps you acquire these attributes and much more. Aspiring mediators will learn the importance of upholding an honorable reputation, the skills, personality traits, and characteristics of a good mediator, and how to effectively market a successful mediation career. Plus, you'll get practical advice about finding work in the field, realistic salary information, and tips on as tips on identifying whether you have the skills and tools to become a good mediator. The steps necessary to become a mediator (education, training, licensing, states-specific requirements, etc.) How your education and professional background can enhance your mediation work Sample rules and standards of conduct All the steps necessary to build and market a successful private practice in mediation, or flourish as a mediator in a law firm, corporation, school, or non-profit organization Whether you have a background in law or an interest in legal careers, Success as a Mediator For Dummies gives you everything you need to enter the exciting field of legal mediation.
Explore Book
Buy On Amazon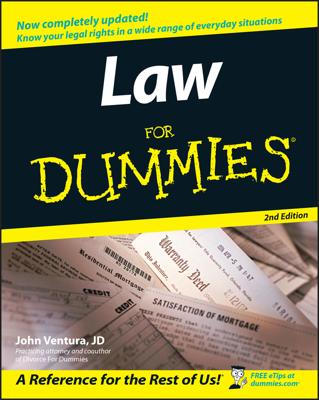 General Law
Law For Dummies
Get answers to your legal questions — in plain English! Find out how to protect your family, your money, your job, and your rights If you're like most people, you probably don't know much about your legal rights and responsibilities — until you run smack-dab into a messy legal problem. Now revised and updated, this friendly guide helps you get a handle on a wide range of everyday legal issues, decipher legal mumbo-jumbo — and come out on top. Discover how to: Protect your child support rights Arm yourself against identity theft Clean up your credit and improve your credit score Hire the right attorney for your needs Draw up wills and living wills
Explore Book
Buy On Amazon
General Law
Law School For Dummies
The straightforward guide to surviving and thriving in law school Every year more than 40,000 students enter law school and at any given moment there are over 125,000 law school students in the United States. Law school's highly pressurized, super-competitive atmosphere often leaves students stressed out and confused, especially in their first year. Balancing life and schoolwork, passing the bar, and landing a job are challenges that students often need help facing. In Law School For Dummies, former law school student Rebecca Fae Greene uses straight talk, sound advice, and gentle humor to help students sort through the swamp of coursework and focus on what's important–all while maintaining a life. She also offers rare insight on the law school experience for women, minorities, non-traditional, and non-Ivy League students.
Explore Book
Buy On Amazon