Forensics
Deconstruct crime scenes, sleuth out financial fraud, and investigate real-world cases like Ted Bundy and Anastasia Romanov.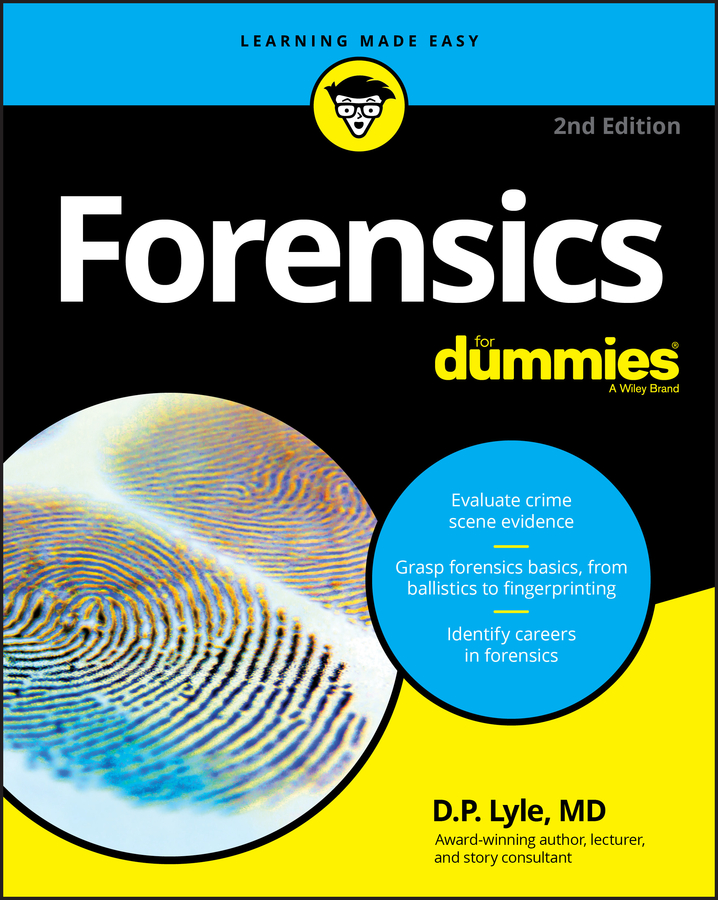 Forensics
Forensics For Dummies
Published 06-12-2019
Understand the real-life science behind crime scene investigation Forensics For Dummies takes you inside the world of crime scene investigation to give you the low down on this exciting field. Written by a doctor and former Law & Order consultant, this guide will have you solving crimes along with your favorite TV shows in no time. From fingerprints and fibers to blood and ballistics, you'll walk through the processes that yield significant information from the smallest clues. You'll learn how Hollywood gets it wrong, and how real-world forensics experts work every day in fields as diverse as biology, psychology, anthropology, medicine, information technology, and more. If you're interested in a forensics career, you'll find out how to break inÂand the education you'll need to do the type of forensics work that interests you the most. Written for the true forensics fan, this book doesn't shy away from the details; you'll learn what goes on at the morgue as you determine cause of death, and you'll climb into the mind of a killer as you learn how forensic psychologists narrow down the suspect list. Crime shows are entertaining, but the reality is that most forensics cases aren't wrapped up in an hour. This book shows you how it's really done, and the amazing technology and brilliant people that do it every day. Learn who does what, when they do it, and how it's done Discover the many fields involved in crime scene investigation Understand what really happens inside a forensics lab Examine famous forensics cases more intriguing than any TV show Forensic scientists work in a variety of environments and in many different capacities. If you think television makes it look interesting, just wait until you learn what it's really like! Forensics For Dummies takes you on a tour of the real-world science behind solving the case. P.S. If you think this book seems familiar, youÂre probably right. The Dummies team updated the cover and design to give the book a fresh feel, but the content is the same as the previous release of Forensics For Dummies (9781119181651). The book you see here shouldnÂt be considered a new or updated product. But if youÂre in the mood to learn something new, check out some of our other books. WeÂre always writing about new topics!
Explore Book
Buy On Amazon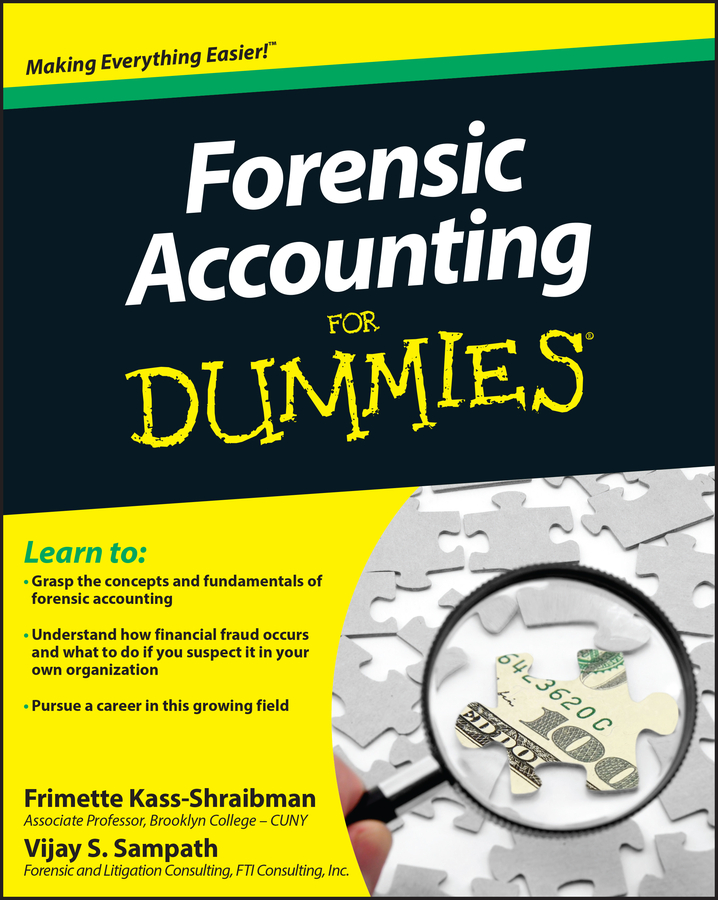 Forensics
Forensic Accounting For Dummies
Published 02-08-2011
A practical, hands-on guide to forensic accounting Careers in forensic accounting are hot-US News & World Report recently designated forensic accounting as one of the eight most secure career tracks in America., Forensic accountants work in most major accounting firms and demand for their services is growing with then increasing need for investigations of mergers and acquisitions, tax inquiries, and economic crime. In addition, forensic accountants perform specialized audits, and assist in all kinds of civil litigation, and are often involved in terrorist investigations. Forensic Accounting For Dummies will track to a course and explain the concepts and methods of forensic accounting. Covers everything a forensic accountant may face, from investigations of mergers and acquisitions to tax inquiries to economic crime What to do if you find or suspect financial fraud in your own organization Determining what is fraud and how to investigate Whether you're a student pursuing a career in forensic accounting or just want to understand how to detect and deal with financial fraud, Forensic Accounting For Dummies has you covered.
Explore Book
Buy On Amazon