Ethics
Examine the gray area between right and wrong, and discover the great thinkers who first pondered truth and morality.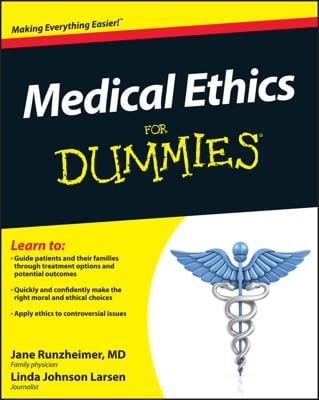 Ethics
Medical Ethics For Dummies
A practical, insightful guide to the moral and ethical standards of healthcare Succeeding in the healthcare field means more than just making a diagnosis and writing a prescription. Healthcare professionals are responsible for convincing patients and their family members of the best course of action and treatments to follow, while knowing how to make the right moral and ethical choices, and so much more. Unlike daunting and expensive texts, Medical Ethics For Dummies offers an accessible and affordable course supplement for anyone studying medical or biomedical ethics. • Follows typical medical and biomedical ethics courses • Covers real ethical dilemmas doctors, nurses and other healthcare workers may face • Includes moral issues surrounding stem cell research, genetic engineering, euthanasia, and more Packed with helpful information, Medical Ethics For Dummies arms aspiring medical professionals with the philosophical and practical foundation for advancing in a field where critical ethical and moral decisions need to be rapidly and convincingly made.
Explore Book
Buy On Amazon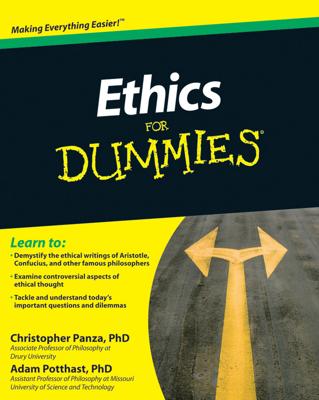 Ethics
Ethics For Dummies
An easy-to-grasp guide to addressing the principles of ethics and applying them to daily life How do you define "good" versus "evil?" Do you know the difference between moral "truth" and moral relativity? Whether or not you know Aristotle from Hume, Ethics For Dummies will get you comfortable with the centuries-old study of ethical philosophy quickly and effectively! Ethics For Dummies is a practical, friendly guide that takes the headache out of the often-confusing subject of ethics. In plain English, it examines the controversial facets of ethical thought, explores the problem of evil, demystifies the writings and theories of such great thinkers through the ages as Aristotle, Confucius, Descartes, Kant, Nietzsche, and so much more. Provides the tools to tackle and understand today's important questions and ethical dilemmas Shows you how to apply the concepts and theories of ethical philosophy to your everyday life Other title by Panza: Existentialism For Dummies Whether you're currently enrolled in an ethics course or are interested in living a good life but are vexed with ethical complexities, Ethics For Dummies has you covered!
Explore Book
Buy On Amazon