Dividends
Learning about dividends can pay, well, dividends. We make it simple.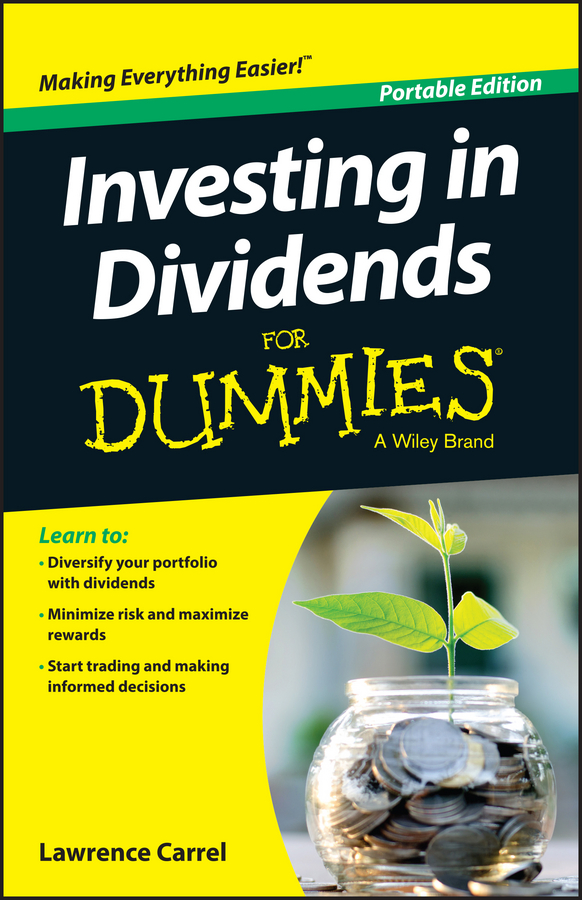 Dividends
Investing In Dividends For Dummies
Published 10-26-2015
Get the lowdown on adding dividend stocks to your investment portfolio Investing In Dividends For Dummies shares the fundamental information you need to know about one of the steadiest investments you can make: dividends. This approachable resource provides you with the details necessary to make confident, educated decisions regarding the dividends that you choose to add to your portfolio. Instead of guessing which investments will complement your current strategy, leverage the information offered by this easy-to-use text to determine how to best incorporate dividends into your investment tactics—and do so with confidence. The steady nature of dividends makes them appealing to investors for many reasons. Most notably, they're a great option if you're entering retirement and want a reliable source of income. Additionally, dividends are fantastic components of a well-rounded investment portfolio, as even the most aggressive of investors can benefit from more conservative investment tools in their overall strategy. Understanding what dividends are and how to use them is the first step to adding them to your portfolio. Explore how dividend stocks can fit into your current investment portfolio—and how they will impact your portfolio's performance Effectively research the companies offering dividends, and pinpoint the ones that best complement your current portfolio Gauge the risk, growth, and return offered by dividend opportunities Increase the amount of your investment portfolio that's dedicated to dividends, depending upon your financial goals and portfolio needs Investing In Dividends For Dummies is a fantastic resource if you're looking to find a mature and predictable way to invest your money!
Explore Book
Buy On Amazon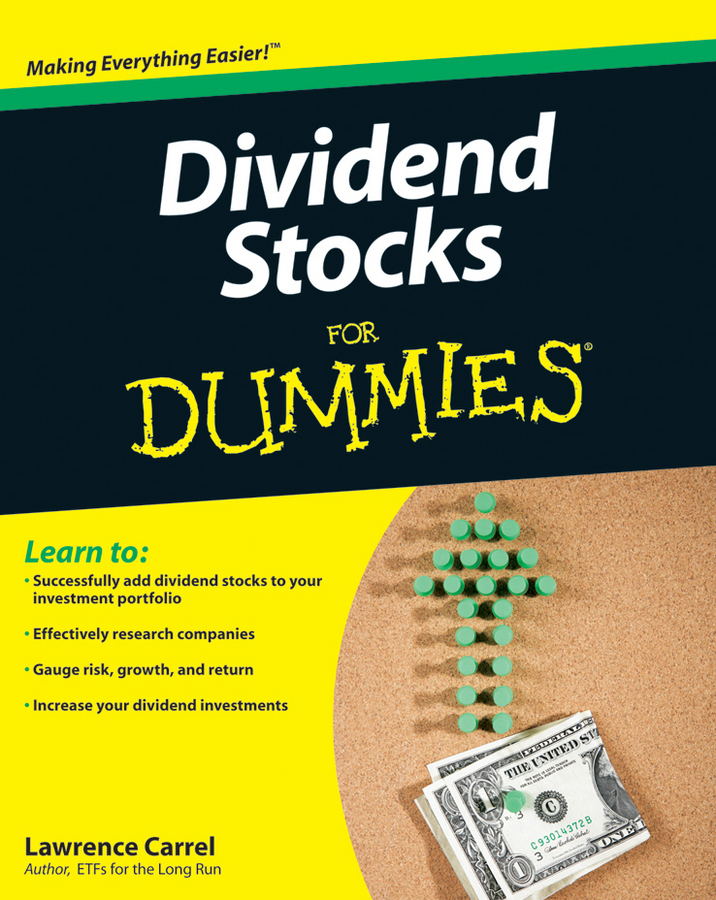 Dividends
Dividend Stocks For Dummies
Published 04-26-2010
Expert advice on a mature, reliable way to invest money According to Fortune magazine, investing in dividends is one of the top five ways to survive market instability. Dividend Stocks For Dummies gives you the expert information and advice you need to successfully add dividends to your investment portfolio, revealing how to make the most out of dividend stock investing-no matter the type of market. Explains the nuts and bolts of dividends, values, and returns Shows you how to effectively research companies, gauge growth and return, and the best way to manage a dividend portfolio Provides strategies for increasing dividend investments Weather a down market-reach for Dividend Stocks for Dummies!
Explore Book
Buy On Amazon