Cricket
One of the world's most popular games, cricket is a fascinating combination of skill, speed, patience, and strategy. Learn all about it with our collection of informative articles.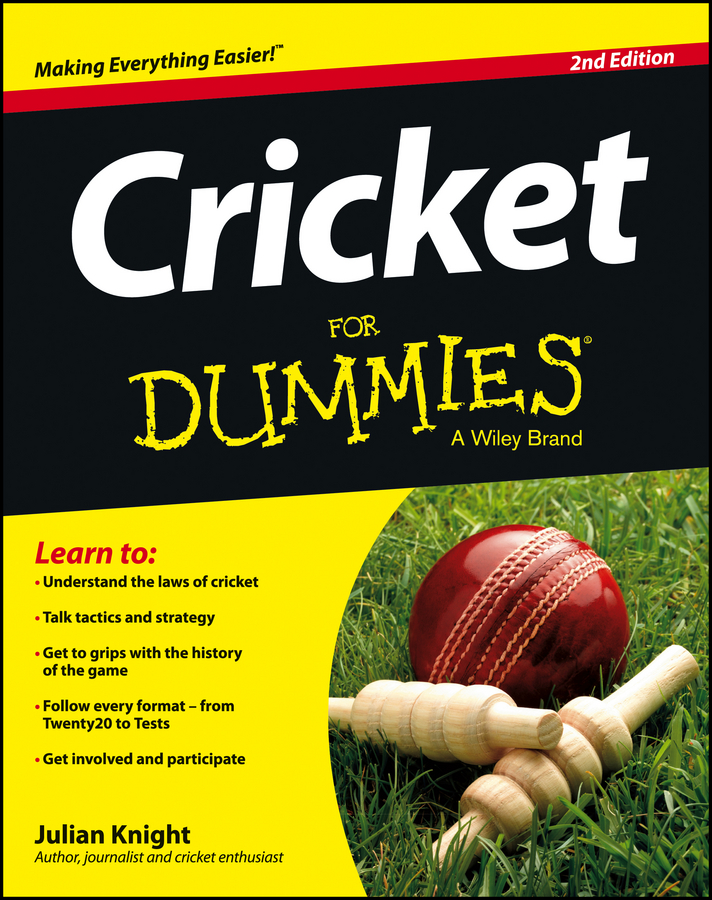 Cricket
Cricket For Dummies
Published 05-28-2013
A complete guide to cricket for players and fans alike Whether you're a budding player or aspiring armchair expert, Cricket For Dummies helps you get to grips with this fascinating sport. Completely revised and updated for the first back-to-back Ashes series in 38 years, this hands-on guide gives you clear explanations of the cricket's laws, step-by-step explanations of techniques and tactics, and exciting coverage of the tournaments, global rivalries, and great players. Fully revised and updated to chronicle the rise of twenty20 cricket and the IPL, the implementation of DRS, and the changing face of the game Covers cricket basics—the pitch, the laws, the equipment and more Provides an in-depth look at cricket formats Offers a guide to building cricket skills—bowling, batting, and fielding Includes coverage of the best players and the biggest tournaments throughout the world Complete with Top Ten Lists of the greatest cricketers, the most memorable cricket matches, and the biggest controversies, Cricket For Dummies is your one-stop resource on this popular sport.
Explore Book
Buy On Amazon