Construction
Considering a custom build? First, build a foundation of knowledge. We've got the stuff you must know, plus brick-and-mortar tips you won't want to miss.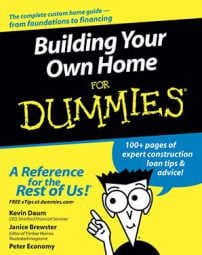 Construction
Building Your Own Home For Dummies
Thinking about building your own home? This easy-to-follow guide shows you how to plan and build a beautiful home on any budget. From acquiring land to finding the best architect to overseeing the construction, you get lots of savvy tips on managing your new investment wisely -- and staying sane during the process!
Explore Book
Buy On Amazon