Commodities
Jack and the Beanstalk taught us that buying beans can be both risky and highly rewarding. We'll help you take that lesson to the commodities markets and make money (without worrying about giants).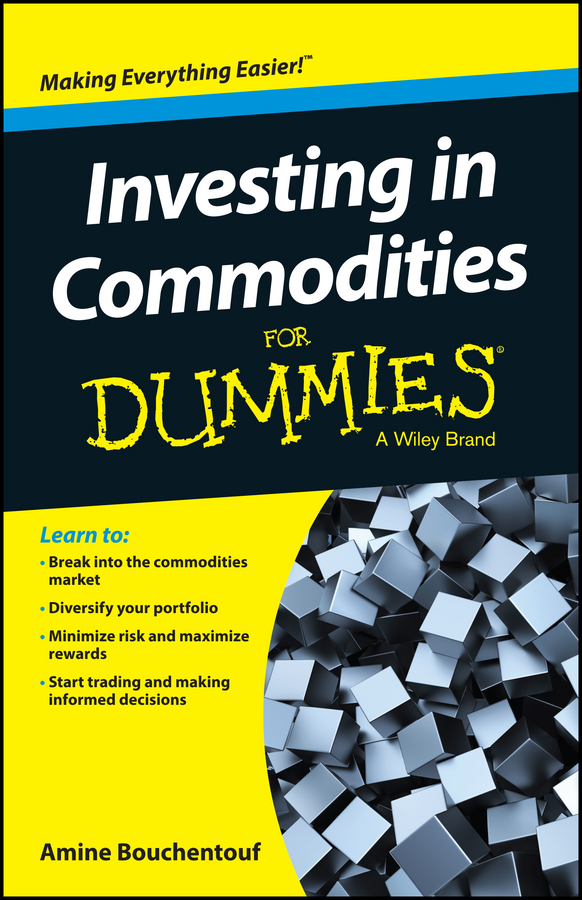 Commodities
Investing in Commodities For Dummies
Published 10-26-2015
Add another dimension to your portfolio with commodities Do you know how commodities stack up against other investment options? Investing In Commodities For Dummies is a straightforward resource that provides an in-depth look at what commodities are and how they might prove beneficial to your portfolio. This approachable reference covers the basics on breaking into the commodities market while dispelling myths and sharing a wide range of trading and investing strategies. Simply put, it spotlights the opportunities on the commodities market while leading you away from the mistakes that have plagued other investors. Use this text to understand how to diversify your portfolio, measure risk, and apply market analysis techniques that guide your decision-making. Commodities, including oil, silver, gold, and more, play an important role in everyday life. Because they hold such a steady role in today's world, many investors have found them to be a reliable component of a well-rounded portfolio. Depending upon your current investment portfolio and your financial goals, it might be a great idea to add commodities to your strategy. Understand how to break into the commodities market and start trading immediately Diversify your portfolio to protect your assets to meet your financial goals Minimize the risk associated with your investment strategy while maximizing profits Track commodities indexes and use this knowledge to make informed investment decisions Whether you're an amateur investor or you're simply looking to expand your investments, Investing In Commodities For Dummies is a fantastic guide to adding commodities to your investment strategy!
Explore Book
Buy On Amazon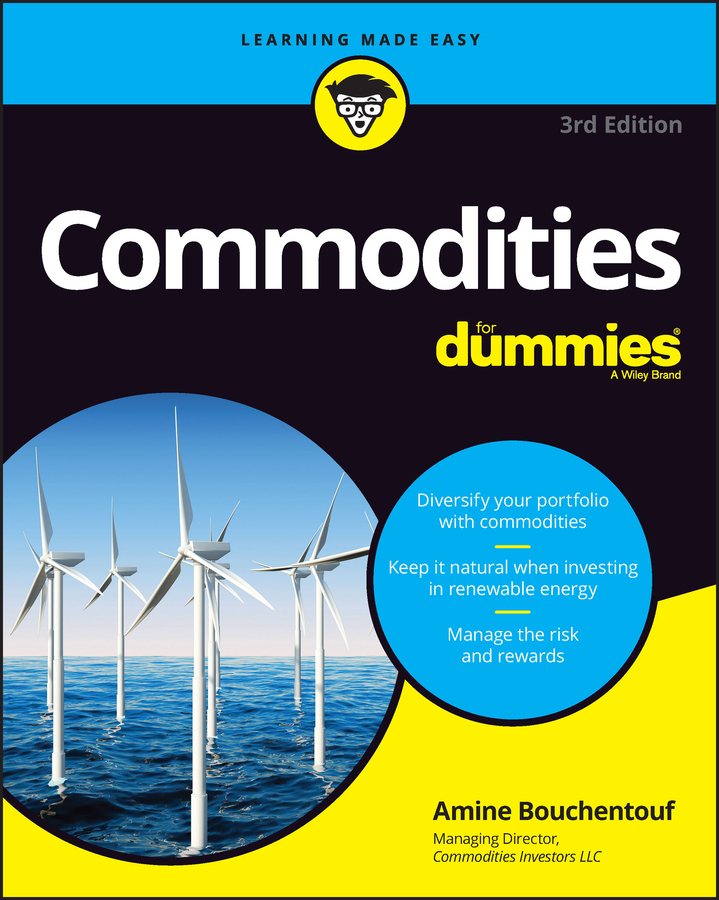 Commodities
Commodities For Dummies
Published 06-07-2011
Add another dimension to your portfolio with commodities Commodities For Dummies gives you a complete overview of the basics of investing in commodities. Step-by-step explanations, plus the most up-to-date market information and global events, make it easy to invest in the stuff the world is made of. This book helps you identify the most valuable commodities to add to your portfolio, use commodities as a safe haven in shifting economic times, and come out on top. Learn quick, with real-life examples, expert advice, and basic explanations to get you involved in energy, agriculture, and metals. Pick up this book, and you'll be ready to select the right investment vehicles for you, manage risk, and reap the benefits of investing in commodities—the Dummies way. Get a crash course in the basics of global commodity trading and investing Discover how recent global events have impacted commodity prices and supply chains Find the right balance of commodities for your portfolio—in any market weather Understand the importance of ESG and renewables in the commodity investing landscapeThis is the perfect Dummies guide for investors who have a good grasp of the basics and want to continue to diversify their portfolio with—you guessed it—commodities.
Explore Book
Buy On Amazon