Chess
Check(mate) this out: the basic moves, advanced strategies, chess etiquette, the world's top players, and more tips.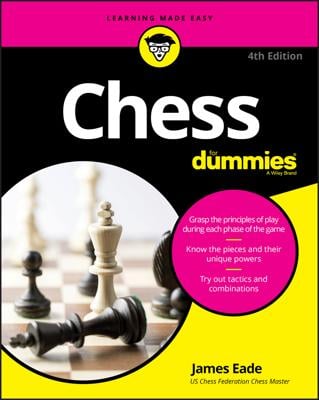 Chess
Chess For Dummies
Want to play chess like a champ? Dummies can help. From Netflix's "The Queen's Gambit" to podcasts, virtual and mobile gaming, and beyond, chess is back in a big way. But, with all those kings, queens, and knights, chess can be a royal pain to grasp. Chess For Dummies is here to help beginners wrap their minds around the rules of the game, make sense of those puzzling pieces, and sharpen their chess strategy such that even Paul Morphy would be impressed. You'll learn the laws of chess, its lingo, and engage in the art of the attack with the easy-to-follow, step-by-step explanations found in the latest edition of Chess For Dummies. Whether you're playing chess online, in a tournament, or across the dining room table with a family member or friend, this hands-on guide is sure to capture your interest (and your opponent's queen), getting you up to speed on the game and its components and giving you the know-how you need to put the principles of play into action from the opening to the endgame. Grasp the rules of play and the nuances of each phase of the game Familiarize yourself with the pieces and the board Pick the perfect chess set and chessboard for you Get to know each of the pieces and their powers If you feel like you're in a stalemate before you even begin a game, Chess For Dummies is your guide to forcing moves, raking bishops, and skewering your opponents like a true champion.
Explore Book
Buy On Amazon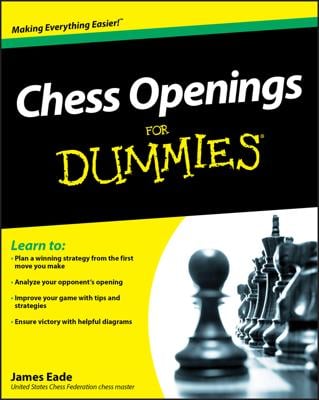 Chess
Chess Openings For Dummies
Improve your chess game the fast and easy way You never get a second chance to make a first impression?especially in the game of chess! Chess Openings For Dummies gives you tips and techniques for analyzing openings and strategies for winning chess games from the very first move you make! This friendly, helpful guide provides you with easy-to-follow and step-by-step instructions on the top opening chess strategies and gives you the tools you need to develop your own line of attack from the very start. Includes illustrations to help ensure victory Equips you with the tools and strategies to plan a winning strategy Also serves as a valuable resource for curriculums that use chess as a learning tool Whether you?re a veteran or novice chess player, Chess Openings For Dummies is the ultimate guide to getting a grip on the openings and variants that will ensure you have all the right moves to open and win any chess game.
Explore Book
Buy On Amazon