Cancer
Turn your kitchen into a cancer-fighting base camp with these clean-food recipes and science-based nutrition tips.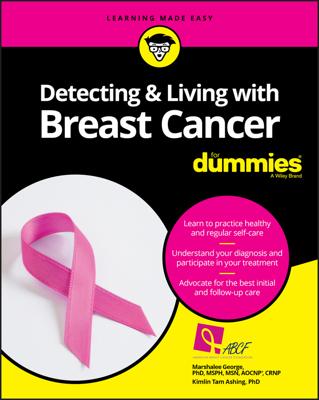 Cancer
Detecting & Living with Breast Cancer For Dummies
Your trusted, no-nonsense guide to detecting and managing breast cancer From the breast health experts at the American Breast Cancer Foundation comes a sensitive and authoritative guide to the most common cancer in women: breast cancer. Covering everything from prevention to dealing with a diagnosis to coping with life after cancer, it serves as a trusted resource for anyone whose life has been touched by this dreaded disease. Advancements in breast cancer prevention, detection, and treatment are being made every day, but it can be overwhelming and confusing knowing where to turn and who to trust. Detecting & Living with Breast Cancer For Dummies distills the information into one easy-to-follow guide, giving you quick, expert advice on everything you'll face as you manage your breast health. From getting to know your treatment options to talking to loved ones about breast cancer—and everything in between—it does the legwork for you so you can take a deep breath and focus on your health. Perform regular self-exams the right way Cope with the many decisions that need to be made if you're diagnosed Ask the right questions about surgery, chemotherapy, radiation, and breast reconstruction Decipher complicated pathology reports with confidence Whether you're at risk for breast cancer or have been diagnosed and want to know your options, Detecting & Living with Breast Cancer For Dummies empowers you to take your health into your own hands.
Explore Book
Buy On Amazon