Bonds
Learn about government bonds, corporate bonds, and the best strategies in uncertain times.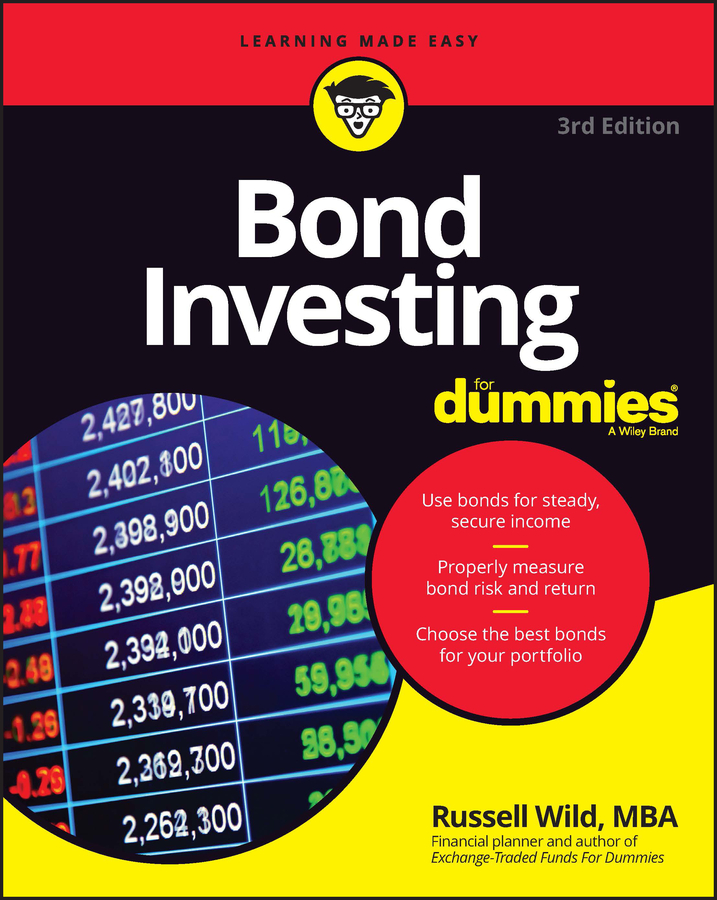 Bonds
Bond Investing For Dummies
Published 08-30-2022
Everything on bonds, bond funds, and more! Updated for the new economy Whether you're looking for income, diversification, or protection from stock market volatility, bonds can play an important role in any portfolio. Newly updated, Bond Investing For Dummies covers the essentials of getting started and ways to select and purchase bonds for your needs. You'll get up to speed on the different bond varieties and see how to get the best prices when you sell. We'll help you wrap your mind around bond returns and risk and recognize the major factors that influence bond performance. With easily understandable explanations and examples, you can understand bonds from every angle—yield, credit risk, callability, fund selection, bond broker-dealers, web portals, and beyond. This is the expert information and advice you need to invest in bonds in today's environment. Learn what bonds are and how you can use them to strengthen and protect your portfolio Understand how interest rates and other shifting sands affect bond investing Minimize your risk and maximize your returns with proven advice from an expert financial advisor Use online investing and apps to buy bonds and bond funds with confidence and easeNovice and experienced investors alike will love this quick-and-easy approach to bond investing.
Explore Book
Buy On Amazon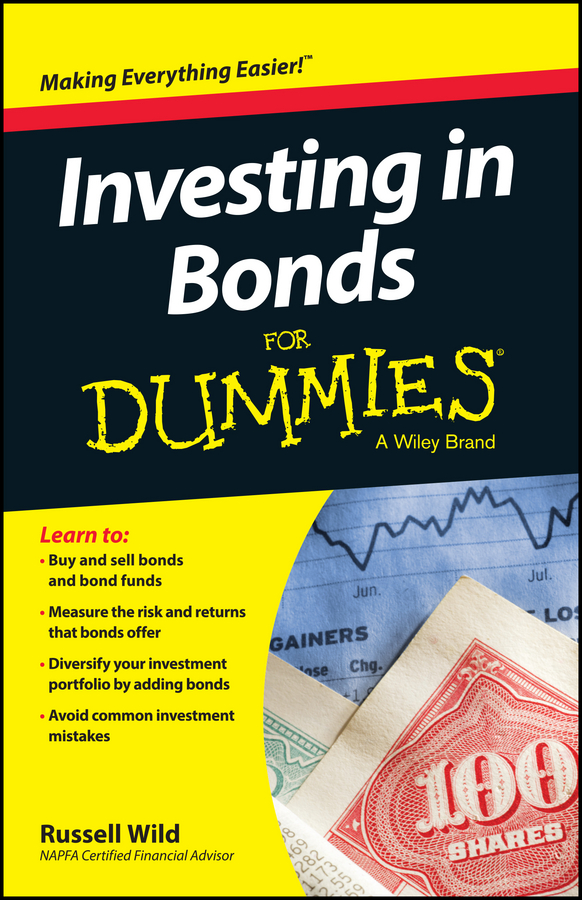 Bonds
Investing in Bonds For Dummies
Published 10-26-2015
Change up your investment strategy. Diversify with bonds! Stock, bonds, mutual funds—are all of these elements really necessary in your investment portfolio? Yes! Investing in Bonds For Dummies introduces you to the world of bond investment—and equips you to diversify your portfolio—through the concise and approachable presentation of the details surrounding this form of investment. This engaging text offers a clear, yet thorough take on the background of bond investment, helping you understand why it's such an important part of a well-rounded portfolio. Additionally, the book explores bond returns, risks, and the major factors that can influence the performance of bonds. When it comes to diversifying your investment portfolio, most financial advisors recommend a strategy that mixes high- and low-risk options, allowing you to protect your investment without being too conservative. Depending upon your age, financial goals, and other key factors, the percentage of your portfolio made up of bonds may vary; however, it's safe to say that bonds will play a role in your investment strategy. Understand how to buy and sell bonds and bond funds, and why it's important to do so Measure the returns and risks that different bonds have to offer, preparing yourself to make educated investment decisions Diversify your investment portfolio by adding bonds to the mix Avoid common investment mistakes when navigating the world of bonds Investing in Bonds For Dummies can keep your investment portfolio from getting stagnant by showcasing why diversification with bonds is essential to a successful investment strategy!
Explore Book
Buy On Amazon