Basketball
Who wins in a 1-on-1? Lebron or Jordan? Kobe or Devin Booker? We won't claim to answer these questions, but we can give you a bunch of practical guidance on basketball with our collection of curated articles.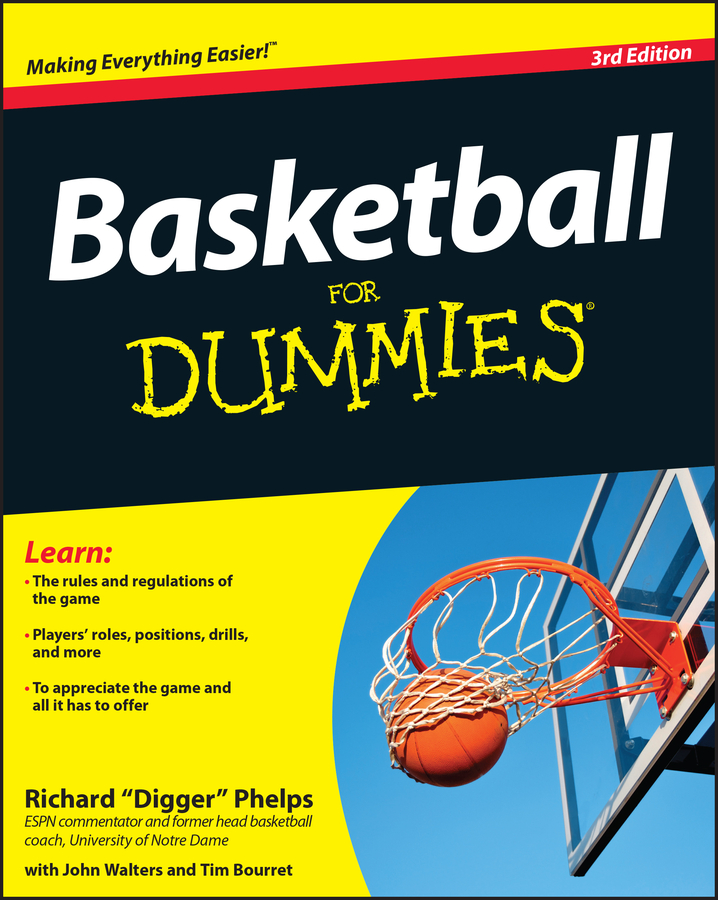 Basketball
Basketball For Dummies
The easy way to get the ins, outs, and intrigue on this beloved sport The National Basketball Association (NBA), with 30 teams and an average attendance of more than 17,000 spectators per game, is the richest and most popular basketball league — and arguably the most viewed American sport — in the world. This new edition of Basketball For Dummies not only covers the rules and regulations of the NBA, but offers coverage on the WNBA, NCAA, and international basketball leagues. Basketball For Dummies is a valuable resource to the many fans of this beloved sport, covering everything from players and personalities in the game to rules, regulations, and equipment. Completely updated with information and intrigue that's occurred in the sport since publication of the previous edition, Basketball For Dummies gets you up to speed on everything from NCAA Tournament brackets to college players en route to the NBA. Coverage of the rules and regulations of the NBA Interesting topics like LeBron the Phenom, ESPN'S influence on the NBA, and the UCONN women's basketball dynasty Digger's take on John Wooden Whether you're a basketball player or a courtside spectator, Basketball For Dummies is a slam-dunk of information and intrigue for anyone who loves the sport.
Explore Book
Buy On Amazon
Basketball
Coaching Basketball For Dummies
So you're thinking about volunteering to coach youth basketball? Great! You're in for a fun, rewarding experience. Whether you're new to the sport and looking for some guidance or you're a seasoned coach hunting for some fresh tips, Coaching Basketball For Dummies will help you command the court with confidence. Each friendly chapter is packed with expert advice on teaching the basics of basketball—from dribbling and shooting to rebounding and defending—and guiding your kids to a fun-filled, stress-free season. You get a crash course in the rules and regulations of the game, as well as clear explanations of what all those lines, circles, and half-circle markings mean on the court. You'll assign team positions, run great practices, and work with both beginning and intermediate players of different age groups. You'll also see how to ramp up your players' skills and lead your team effectively during a game. This book will also help you discover how to: Develop your coaching philosophy Understand your league's rules Conduct a preseason parents' meeting—crucial for opening the lines of communication Teach offensive and defensive strategies Keep your kids healthy and injury-free Encourage good sportsmanship Make critical half-time adjustments during a game Help struggling players Address discipline problems and handle difficult parents Coach an All-Star or Travel team Complete with numerous offensive and defensive drills and tips for helping your kids relax before a game, Coaching Basketball For Dummies is the fun and easy way to get the score on this worthwhile endeavor!
Explore Book
Buy On Amazon