Asthma
Learn how to manage this chronic condition, including medications, regular check-ups with your doctor, and more.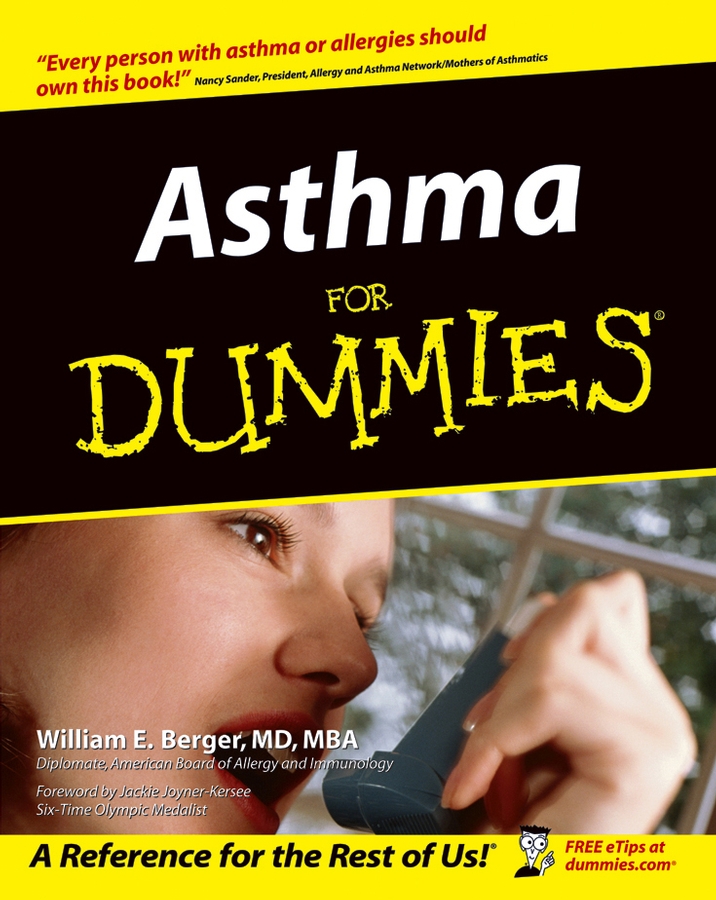 Asthma
Asthma For Dummies
Published 04-09-2004
The incidence of asthma is rising dramatically in the United States and across the globe. Asthma affects 17 million people in the U.S. and is the most common chronic childhood disease. If you or someone you love suffers from asthma, you know that there is no cure—however, with proper care, asthmatics can lead normal, active, and fulfilling lives. Now you can breathe easy with this plain-English guide, which clearly explains the prevention, diagnosis, symptoms, and treatment of the disease. Asthma For Dummies will help asthma sufferers and their loved ones get a strong handle on managing the disease. Dr. William Berger, one of the nation's foremost experts on allergies and asthma, gives you the tools you need to: Understand the relationship between allergies and asthma Identify your asthma triggers Prepare for your first doctor's visit Allergy-proof your home or office environment Avoid asthma complications Find outside support Featuring up-to-date coverage of childhood asthma, this easy-to-understand guide covers all the vital issues surrounding asthma, including handling food allergies, exercising when asthmatic, asthma during pregnancy, and all the latest medications. You'll find tips on avoiding allergens that cause respiratory symptoms, testing for allergies, and dealing with HMOs. This fact-packed guide also features: A dedicated chapter to asthma in the elderly The latest information on Claritin and Clarinex, two common allergy medications taken by those with asthma The interrelationships between asthma and other respiratory complications of untreated allergy such as ear, sinus, tonsil, and adenoid disease Extensive information on controller drugs and rescue medications Future trends in asthma therapy Offering the latest on allergy shots and tips for traveling with asthma, Asthma for Dummies will relieve your anxiety about asthma, help you control your triggers, and manage the disease long-term.
Explore Book
Buy On Amazon