Art History
What the heck is "rococo"? What's the difference between Manet and Monet? Is realism the opposite of romanticism? We've got answers.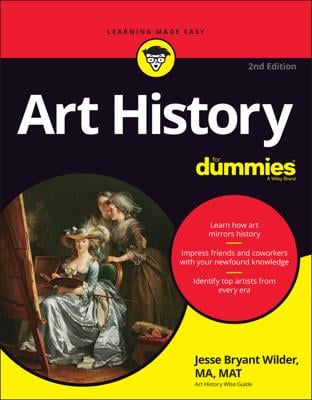 Art History
Art History For Dummies
Ready to discover the fascinating world of art history? Let's (Van) Gogh! Fine art might seem intimidating at first. But with the right guide, anyone can learn to appreciate and understand the stimulating and beautiful work of history's greatest painters, sculptors, and architects. In Art History For Dummies, we'll take you on a journey through fine art from all eras, from Cave Art to the Colosseum, and from Michelangelo to Picasso and the modern masters. Along the way, you'll learn about how history has influenced art, and vice versa. This updated edition includes: Brand new material on a wider array of renowned female artists Explorations of the Harlem Renaissance, American Impressionism, and the Precisionists Discussions of art in the 20th and 21st centuries, including Dadaism, Constructivism, Surrealism, and today's eclectic art scene Is there an exhibition in your town you want to see? Prep before going with Art History For Dummies and show your friends what an Art Smartie you are. An unbeatable reference for anyone looking to build a foundational understanding of art in a historical context, Art History For Dummies is your personal companion that makes fine art even finer!
Explore Book
Buy On Amazon