How to Set up a Free Conference on GoToMeeting
How to Set up a Free Conference on GoToMeeting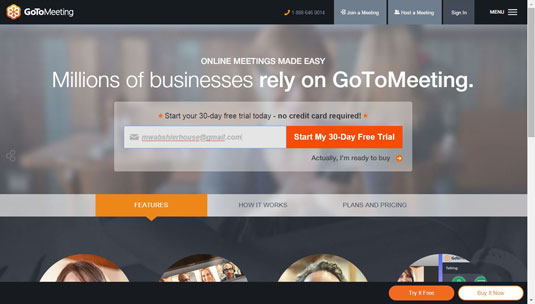 19
Source: GoToMeeting.com
You can do most anything from the GoToMeeting home page. To set up a free meeting for you and one or two other people, click on Host a Meeting at the top right side of the screen.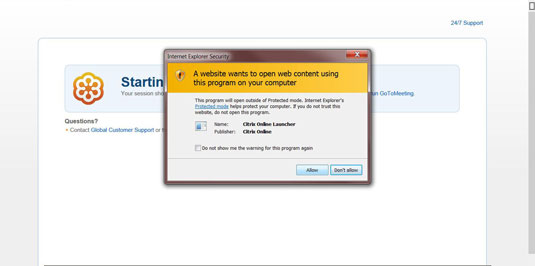 29
Confirm security clearance.
Source: GoToMeeting.com
You might get a warning from your browser if it doesn't recognize Citirx, but don't worry, you can click Allow without fear of viruses or malware.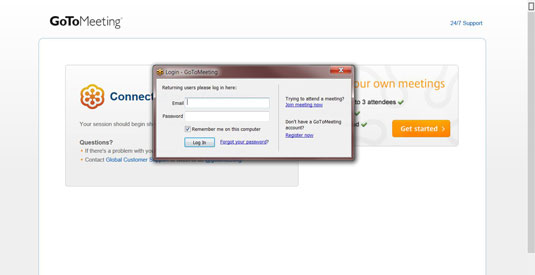 39
Close the Login dialog box.
Source: GoToMeeting.com
This dialog box appears so you can log in to an existing account, but you don't need one to use the free features. Just close the box to get to the browser page itself.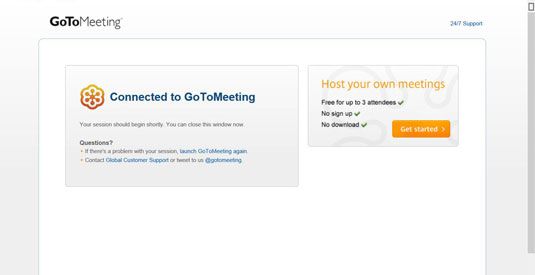 49
Click on Get Started.
Source: GoToMeeting.com
The orange button under Host your own meetings will take you to the free GoToMeeting site.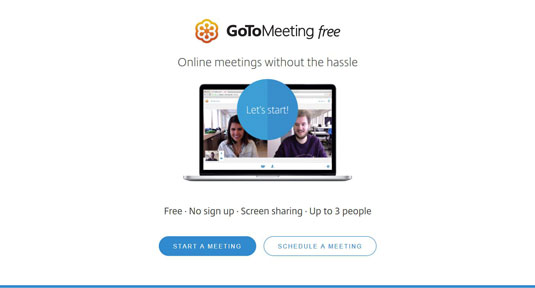 59
Click on Schedule a Meeting.
Source: GoToMeeting.com
You can start a meeting right away, but if it's morning and you want to meet with your coworkers after lunch, click on Schedule a Meeting. You'll land at the Schedule a meeting page.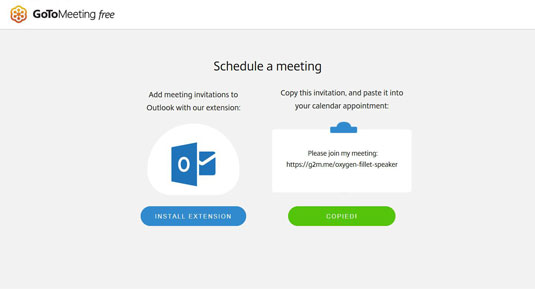 69
Copy the invitation link.
Source: GoToMeeting.com
If you use Outlook, you can install an extension that lets you create and launch meetings directly from Outlook.
Otherwise, click Copy Invitation to copy the URL for the meeting to your clipboard and then open whatever calendaring program you use.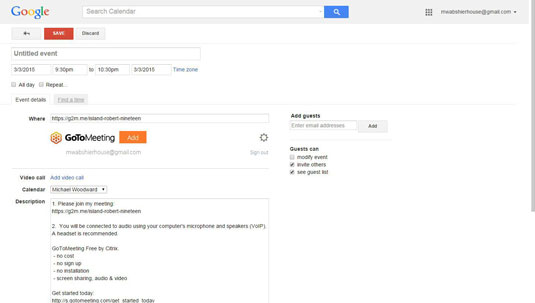 79
Set up the meeting in your calendar
Source: GoToMeeting.com
Use the steps you normally would use to schedule a meeting: create a title, enter the date and time, and add your one or two guests. Then send off the invitation, hoping they can make it at the time you picked.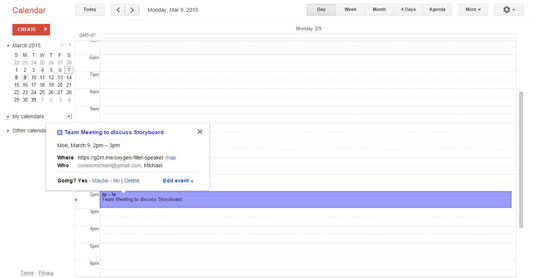 89
Check that you got the details right.
Source: GoToMeeting.com
The meeting will appear on your calendar just like any other appointment, so you can make sure you got the date and time right. (How many times has that happened to you?)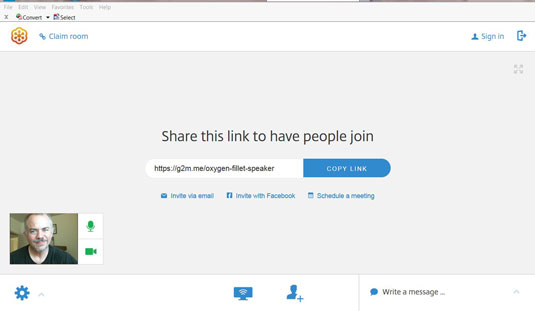 99
Host the meeting.
Source: GoToMeeting.com
When you get back from lunch and you're ready for the meeting, open the calendar item, find the meeting URL, copy and paste it to your browser's address line, and away you go!