How to Set Up Shop on Yahoo!
How to Set Up Shop on Yahoo!
One big advantage of using Yahoo! Small Business is how it enables you to easily create your own store. Yahoo! walks you through the steps necessary to create, design, fill, and maintain your own store. When you're ready to set up a Yahoo! store, follow these steps: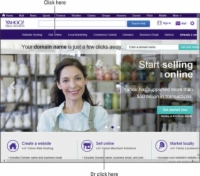 You can click Sell Online in the top navigation bar or in the bottom middle area. The Yahoo! Merchant Solutions page displays the three packages that Yahoo! offers: the Starter, Standard, and Professional plans. (The Standard and Professional plans are recommended for established e-commerce or offline businesses.)
2

Click the Sign Up button under the plan header that you want.

Yahoo! Small Business offers more packages than just its Merchant Solutions. If you want to build a regular website, buy a domain name, or sign up for online marketing services, you can do so at Yahoo! Small Business.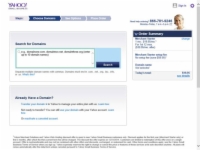 3

Enter a domain name for your Yahoo! store.

If your first choice is taken, Yahoo! offers you suggestions of available domain names similar to your request. When you find an available domain, Yahoo! will prompt you with options for your order, such as private domain registration.

If you already have a domain name, simply click the appropriate link under Already Have a Domain? section.
4

Log in to Yahoo! with your Yahoo! ID.

If you're new to Yahoo! or want to create a separate ID for your business, create a Yahoo! ID by clicking the Sign Up link. You see the Yahoo! one-page sign-up form. Enter your personal identification, such as name, birthday, e-mail address, gender, and phone number. Choose a user ID and password.
5

In the Choose Payment Method section, enter your billing information.

You have to enter a credit card number to leave on file for Yahoo! to bill you monthly for your Merchant Solutions package. If you're new to Yahoo!, you need to verify your billing address for the card.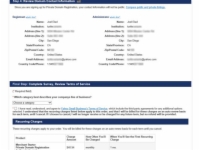 6

Review your options, agree to the terms of service, and select a category from the drop-down list.

The list appears under the question "Which category best describes your company's line of business?"
7

To finalize your order, scroll down to click the Place Order button.

You need to select the check box to agree to Yahoo!'s terms of service and select your category.