How to Find an Etsy Team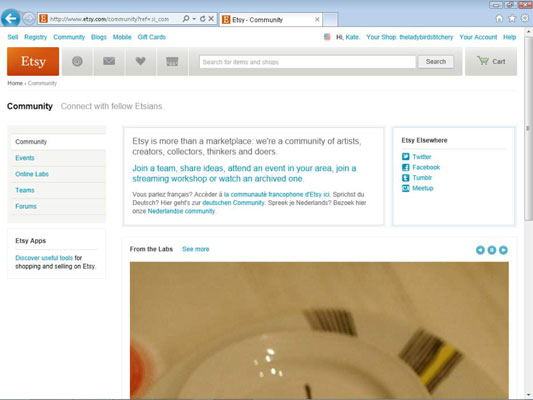 14
Click the Community link along the top of any Etsy page.
The Community page opens.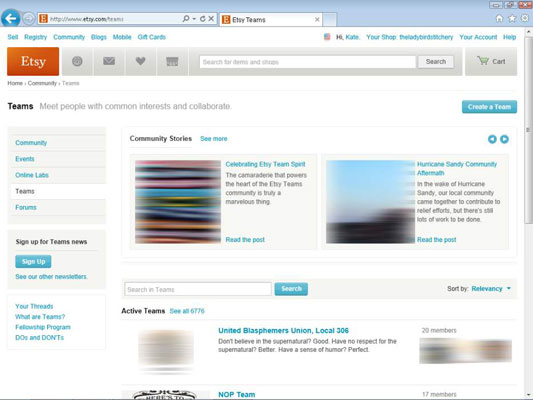 24
Click the Teams link on the left side of the page.
The Teams page opens.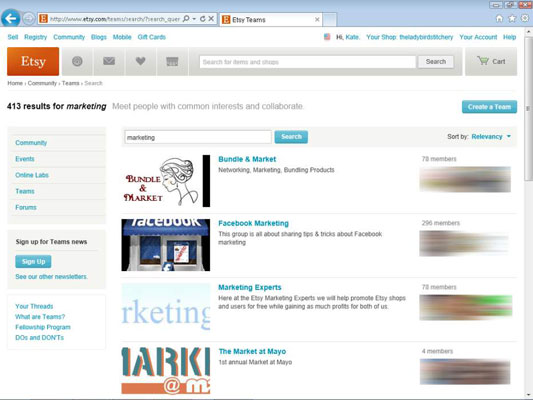 34
Type a keyword in the Search box and click the Search button.
Etsy searches teams for the keyword that you entered and displays a list of matches. You can sort your matches by Relevancy, Most Recent, and Least Recent by clicking the appropriate link at the top of the list.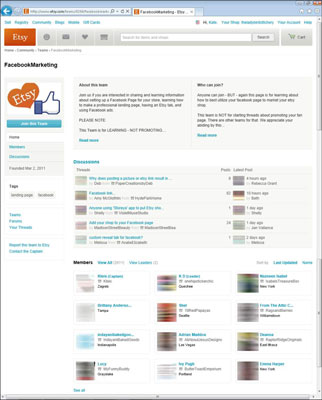 44
Click a team in the list of matches to learn more about it.
The team's page opens. The team's page includes information about the team and who's eligible to join; a Discussions area, which lists recent threads (click the Discussions link to view more); and a sampling of team members.