If you're surfing the Internet in Safari and encounter a page that you'd like to load later, Safari lets you save it to disk in its entirety. (Just the text, mind you, not the images.) To save a Web page to your computer so you can access it later, follow these steps:
Display the desired page.
How you get to the page in Safari isn't important.
Choose File→Save As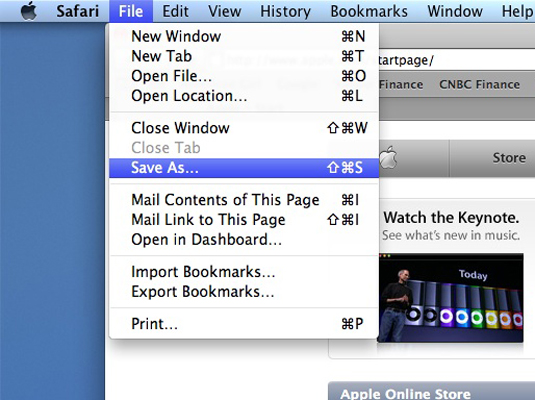 Alternatively press Command+S.
In the Save As text field, type a name for the saved page.
Many pages have URLs that make it hard to tell what they are about. Give the page a name that you'll recognize later.
From the Where pop-up menu, navigate to where you want to store the file on your system.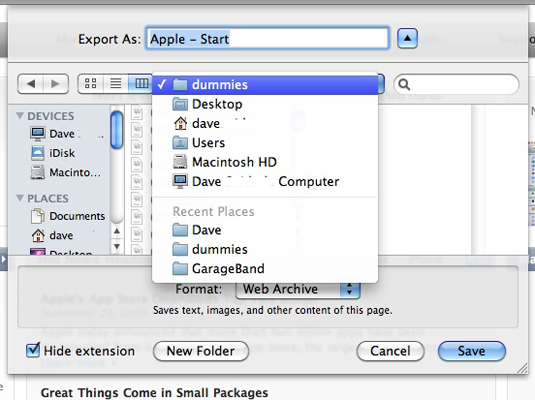 To expand the sheet to allow navigation to any location on your system, click the button with the downward arrow.
Click the Format pop-up menu to choose the format for the saved page.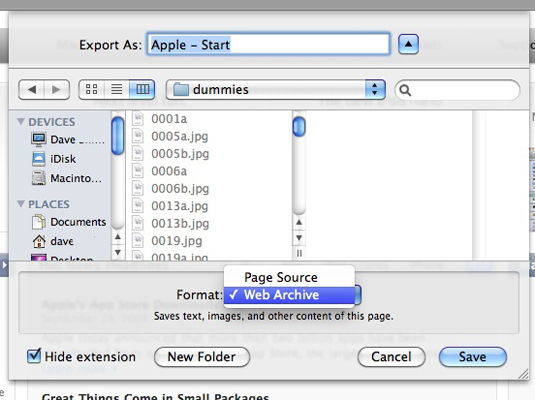 Usually, you'll want to choose a Web Archive, which saves the entire page and can be displayed just as you see it. However, if you want to save just the HTML source code, choose Page Source.
Click Save to begin the download process.
After the Save file has been created, double-click it to load it in Safari.
About This Article
This article can be found in the category: