You need to create a playlist to burn a CD in iTunes, but playlists can also make it easier to play items you like without browsing the entire iTunes library looking for them. You can create playlists of individual songs or entire albums.
Click the Add Playlist button or choose File→New Playlist.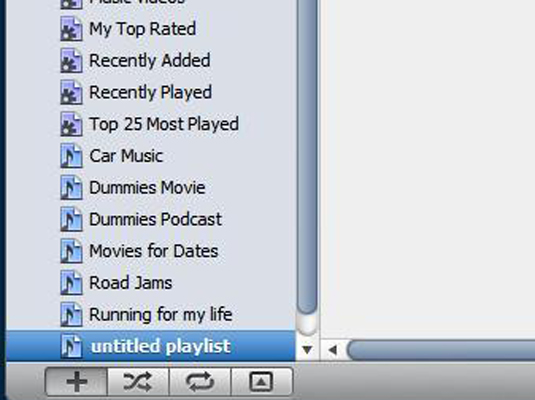 Clicking the Add Playlist button, in the lower-left corner of the iTunes window under the Source pane, creates a new playlist in the Playlists section of the Source pane. Named untitled playlist, this playlist is highlighted and ready to rename.
Give the playlist a new descriptive name.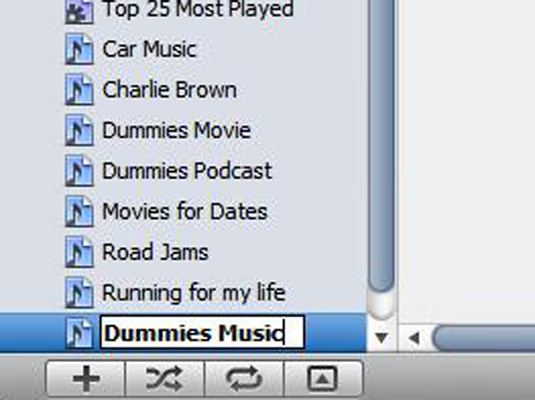 You can begin typing a new name, and press Return to save the name.
Select Music in the Library section of the Source pane, and then drag songs from the library to the playlist.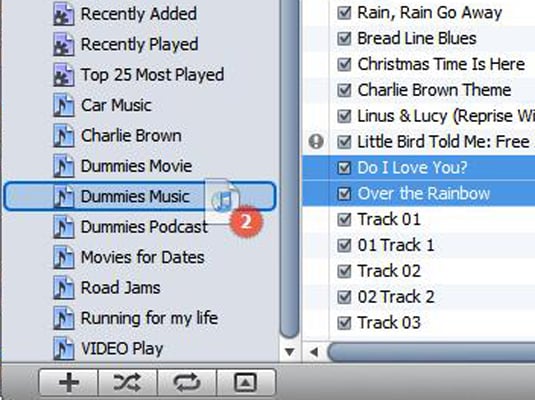 Drag one song at a time or drag a group of songs, dropping them onto the playlist name in the Source pane. The initial order of songs in the playlist is based on the order in which you drag them to the list.
Select the playlist in the Playlists section of the Source pane and then drag songs to rearrange the list.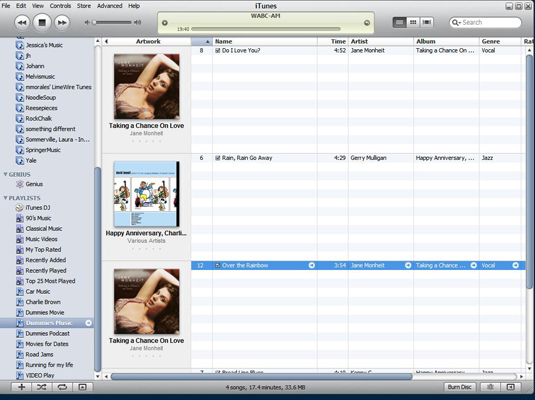 To move a song up the list and scroll at the same time: Drag it over the up arrow in the first column (the song number).
To move a song down the list and scroll: Drag it to the bottom of the list.
To move a group of songs at once: Press Shift and select a range of songs (or press Command on a Mac or Ctrl in Windows while clicking to select specific songs) and then drag them into a new position.
About This Article
This article can be found in the category: