One of the biggest complaints that Microsoft heard about Windows 8 was the lack of a Start Button. Well, the Start Button has come back in Windows 8.1. Here's how the Windows 8.1 Start Button works.
You gave instant access to the Start Screen.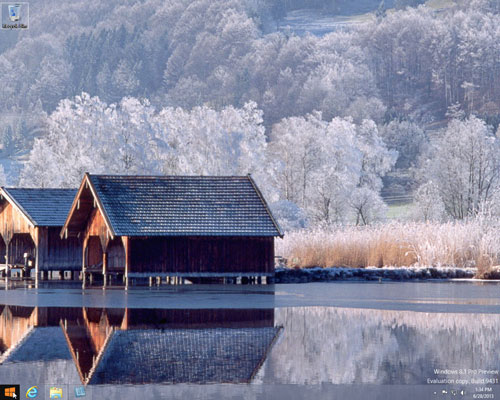 If you left-click or tap the Windows 8.1 Start Button, you'll open the Start Screen and have access to all of your apps. Interestingly, if you have multiple monitors connected to your PC, clicking the Start Button opens the Start Screen on the monitor where you clicked. In other words, you can open the Start Screen on any monitor you want.
A left click on the Windows 8.1 Start Button functions exactly as if you press the Windows key on your keyboard. In both cases, the Start Screen opens on the currently active monitor.
You have right click power.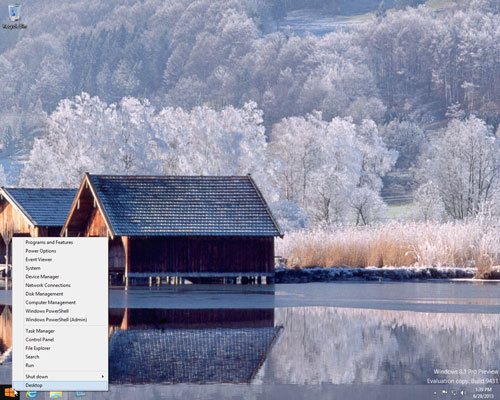 Right clicking on the Start Button in Windows 8.1 displays a pop-up menu with a number of interesting choices. True, it's not quite the same as the old Start Menu, but the pop-up menu does make it very easy for you to access things such as the Task Manager and the Control Panel. You simply click on the item you want from the pop-up menu.
You can open Task Manager from the Start Button.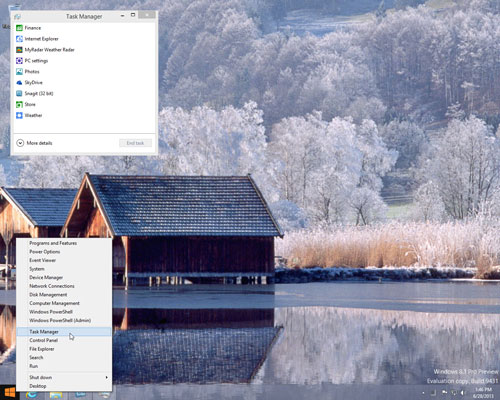 A good example of how you can use the new Windows 8.1 Start Button is to open the Task Manager so that you can see and control which apps are currently running.
Right-click the Start Button and choose Task Manager from the pop-up menu to display the Task Manager window. Then you can select a running task from the list and click the End task button to shut down the selected app.
You can shut down Windows from the Start Button.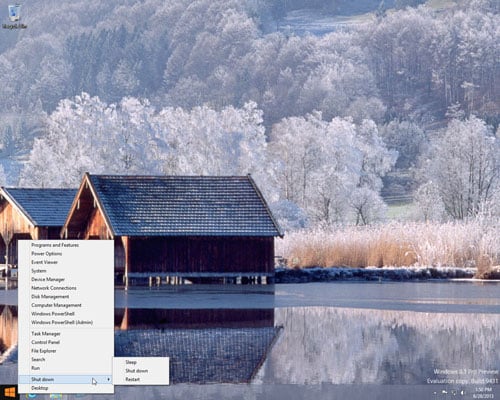 You can also shut down or restart your PC using the right-click pop-up menu from the Start Button. Choose the Shut Down option near the bottom of the menu and then choose the shutdown option from the submenu.
About This Article
This article can be found in the category: