Why wear your GoPro? Because you can. More important, it's more feasible to mount the camera than to try to hold it. For one thing, your hands are a little too big for it. That makes taking pictures or shooting movies not much different from going to your 5-year-old niece's tea party with her dolls and drinking out of those tiny cups.
Another dilemma in holding the camera is that the angle of view is so wide, it's easy to get your hands, nose, or other parts of your body in the shot — and because most models lack a viewfinder, you won't know until it's too late.
That problem is exacerbated when you try to use your smartphone to view and realize that you're a hand short. For those times when handholding is necessary, consider using the LCD Touch BacPac, which allows you to monitor the scene on the camera.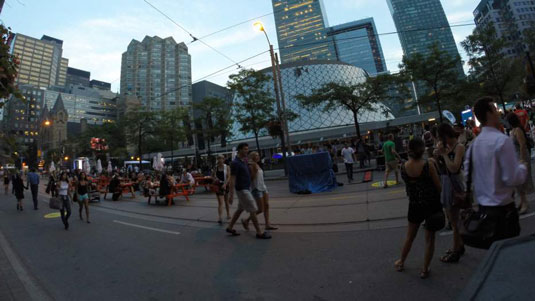 Headband mount
If you want to capture video from the perspective of what you're seeing and want to look something like a coal miner too, this mount is for you. The fully adjustable strap allows you to attach the camera to your head or a helmet to capture footage from a headlamplike perspective. Thanks to its design, you can also put it on a baseball cap.
Helmet mounts
Helmet mounts come in several configurations. If you're going to use this mount while riding a bicycle, always select a helmet that meets the applicable safety standard when you use with a GoPro helmet mount.
GoPro offers several helmet mounts, including these:
Helmet mount: Whether you take your GoPro on a motorcycle ride down a country road or zip down a windy trail on your mountain bike, this mount allows you to record the view from atop your head, as shown in this figure.

The camera sits on the helmet like a headlamp, letting you capture forward-facing footage. You can adjust the extendable arm so that the camera faces you for self-portrait videos and photos.

This mount uses a special adhesive that can be removed only by heat from a hair dryer.

Vented-helmet mount: Instead of using adhesive to hold the camera in place, this mount uses straps to attach the camera to any vented sports helmet. The adjustable strap makes mounting the camera quick and easy.

Side mount: You can do more than just attach your GoPro to the side of a helmet with this mount. It also works well on vehicles and other moving objects. Three-way adjustability makes aiming the camera easy.

Night-vision mount: This mount allows you to attach your GoPro to a helmet that includes a mounting plate for Night Vision Goggles.
Chest harnesses
Sometimes when you're in the middle of the action, it's nice to hold the GoPro near and dear to your heart — literally. The chest harness lets you wear the camera on your chest near your heart. Basically, it looks like suspenders with a camera in the middle.
This harness comes in two sizes:
Chesty: This harness makes it easy to capture immersive video and photos. One benefit of using this type of mount is that you can include more of your body in the frame.

It's perfect for immersing yourself in your favorite activities, such as mountain biking, motocross, skiing, or paddle sports. You'll capture more of your arms, knees, and maybe face (when you lean in). It's fully adjustable to fit a wide range of adult sizes.

Junior Chesty: This smaller version of the Chesty is perfect for smaller humans, better known as kids. It lets them have fun with the GoPro when they're playing on slides and swings, or skateboarding or bicycling.
Fetch (dog harness)
Think of the Fetch as the canine version of the Chesty, allowing you to record the world as seen from the back of your dog. You can use it on any dog between 15 and 120 pounds. Just make sure the dog is never left alone, and not just because she will claim credit for the footage.
Wrist mount
The Wrist Housing lets you change the angle of view with a flick of the wrist. You wear this mount like a wristwatch, which makes it great for capturing footage on the fly, as shown in this figure.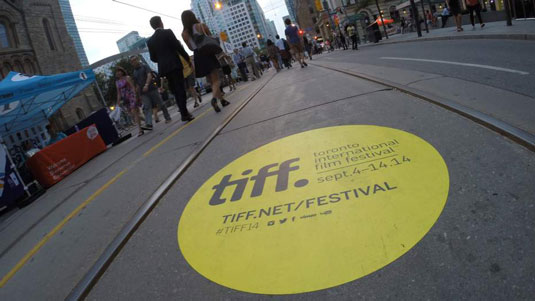 Simply move your wrist to change the angle. The housing secures the camera flat against your wrist and lets you pivot the camera upright to shoot photos or video. It fits over ski gloves and jackets.
About This Article
This article can be found in the category: