The hardest part of making an omelet is folding it properly. You want to fold your omelet into a sort of envelope (think of it as gift-wrapping your omelet filling). The basics for making and folding an omelet can give you a good starting point:
Beat the eggs and whatever herbs you want.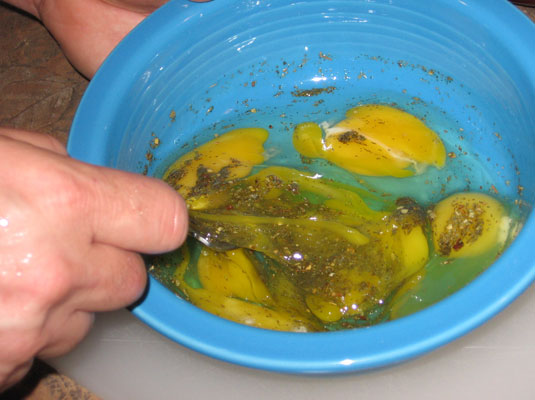 You can use a fork or a whisk. Beat just enough to mix the whites and yolks.
Melt a small amount of butter in a pan.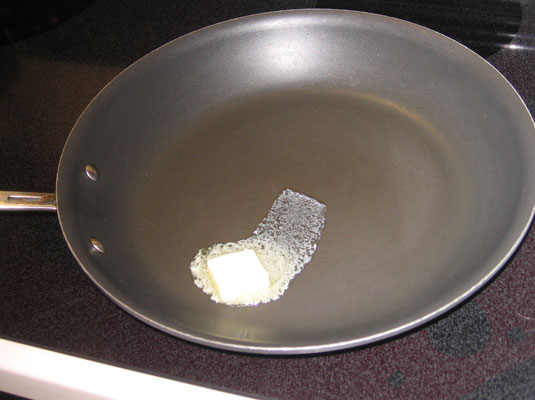 Use an omelet pan or a skillet, and make sure the butter is hot (but not browned).
Pour the egg mixture into the pan.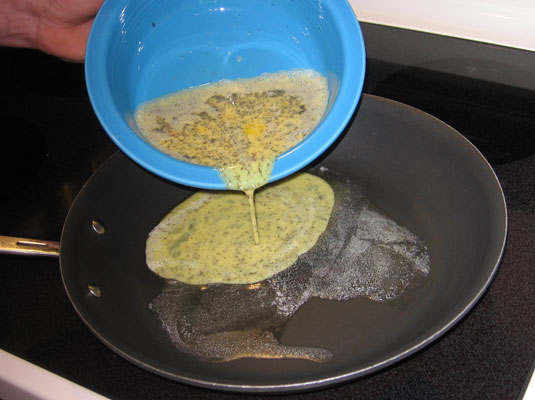 It should begin to set at the edges immediately.
Stir the egg mixture over high heat.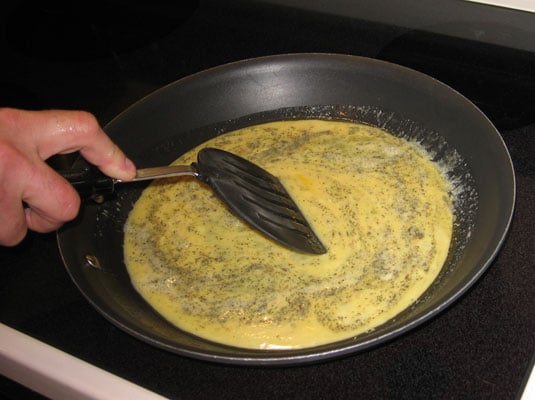 Using a spatula, gently pull the cooked edges toward the center and tilt the pan so the runny mixture flows to the exposed bottom of the pan.
Remove the pan from the heat and let it rest for a few seconds.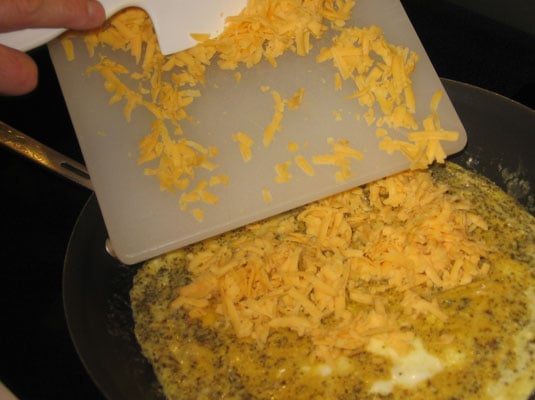 The center of the omelet should be a little moist because it continues to cook in the hot pan. If you want to add filling to your omelet, do so while the omelet is resting.
Tilt the pan away from you and use a spatula to gently fold a third of the omelet on itself.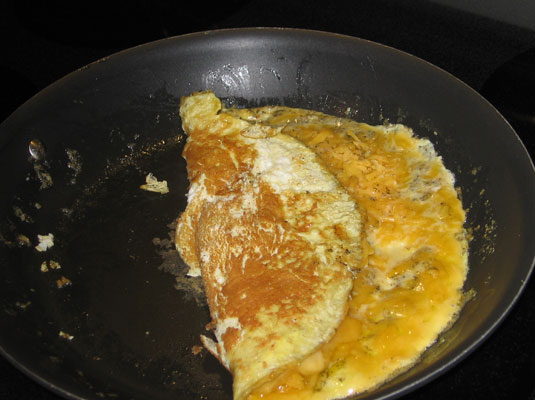 Fold the side closest to the handle over.
Strike the pan handle two or three times with your free hand.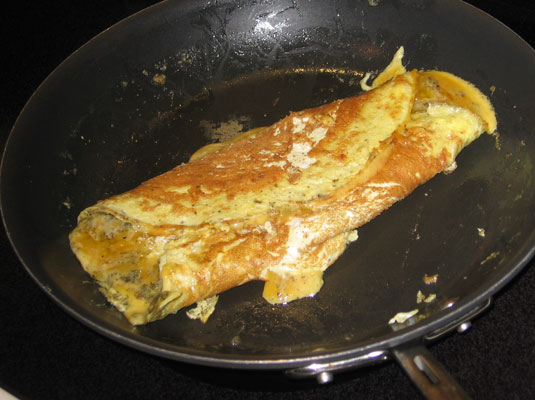 The far side of the omelet should flip back on itself, completing the omelet envelope.
About This Article
This article can be found in the category: