The cable cast-on method, or knitting on, is less elastic than the two-strand cast-on. Use cable cast-on (abbreviated cable co) when you need a sturdy, not-too-stretchy edge or when you need to cast on over buttonholes.
Make a slip knot on your needle and gently pull on both ends of the yarn until the stitch is firmly on the needle but can still slide easily.

Leave a short tail.
Knit into the first stitch, bring the new loop to the right, and slip it onto the LH needle.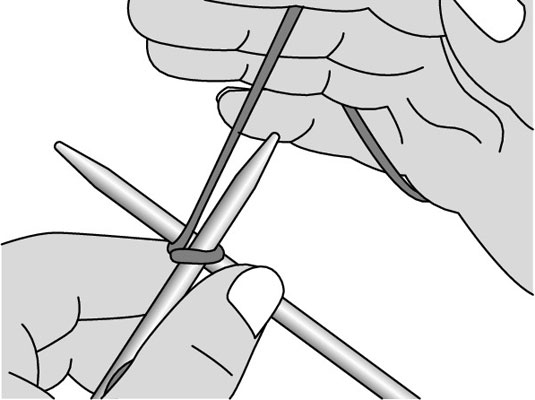 When you knit into the first stitch, you don't slip the old loop off the LH needle, as you do when using other kinds of cast-on methods.
Insert the RH needle between the 2 stitches on the LH needle.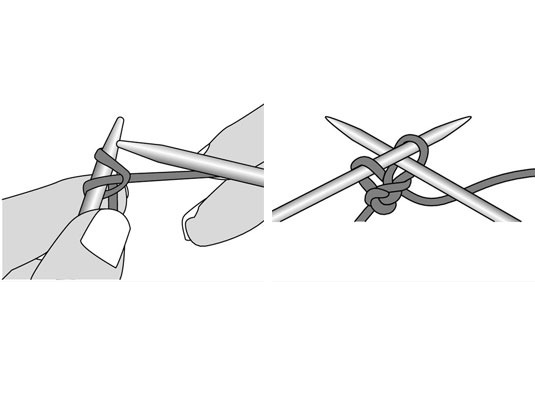 Be sure not to insert the needle into a stitch.
Wrap the yarn around the RH needle, and then bring a new loop through to the front.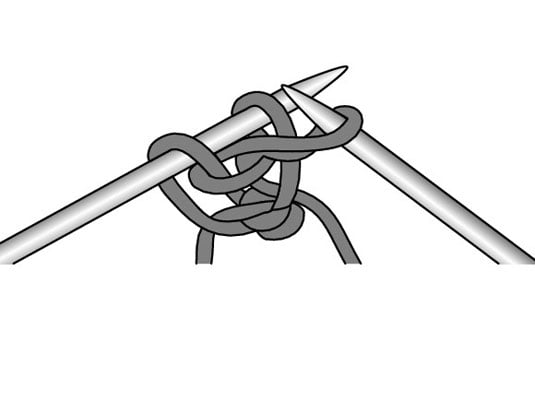 You wrap the yarn like you're going to knit.
Bring this loop around to the right and place it on the LH needle.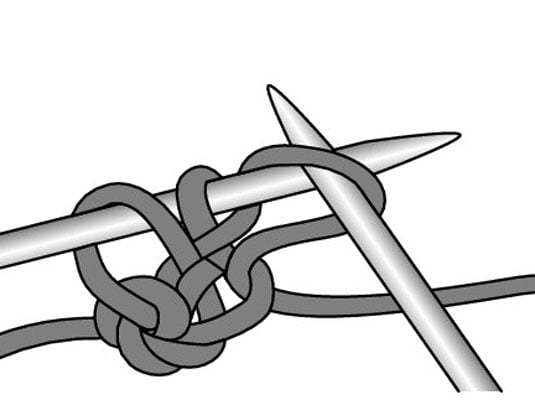 Continue inserting the RH needle between the two end stitches, then wrapping the yarn and bringing a new loop through until you have the number of cast-on stitches you need.
About This Article
This article can be found in the category: