Two-row stripes are easy to knit and can be applied to any pattern. A baby sweater knit in two-row stripes has a nautical look, for example. You can make two-row stripes knitting flat or in the round with these directions, which use two colors (color A and color B):
With color A, cast on stitches.
Cast on the number called for in the pattern that you're making.
Work 2 rows with color A.
Follow your pattern.
Drop color A and start knitting with color B.
Don't cut color A; just leave it hanging.
Work 2 rows with color B.
Again, follow your pattern for how to work these rows.
Drop color B and pick up color A.
Don't cut color B.
Continue working each color for two rows apiece as you follow the knitting directions in your pattern.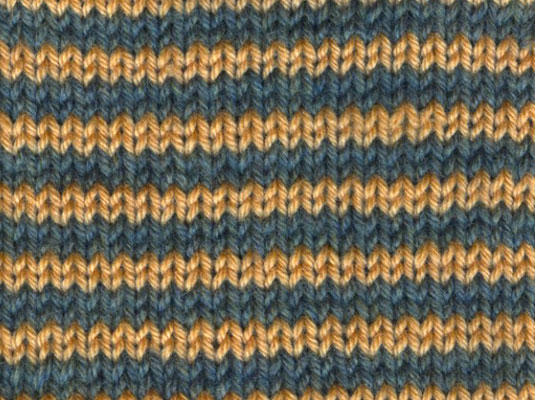 Because the stripes are only 2 rows long, you don't need to cut the yarn between stripes, and you won't have extra ends to weave in.
About This Article
This article can be found in the category: