A small Fair Isle motif can be used as a simple knit border or as an allover pattern. This small Fair Isle motif pattern works well as an accent in all kinds of knitting projects.
Cast on 27 stitches (or any multiple of 8 plus 3) with color A.
Color A is the same as the main color (or MC) if you intend to use this pattern as a detail on a larger project.
Knit for 1 inch, ending with a wrong-side row.
This step creates a plain-colored border with color A.
Follow the stitch chart as shown.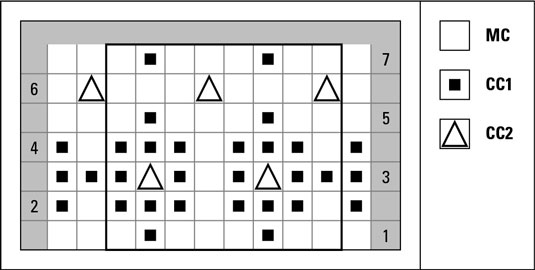 Repeat the 7 rows for the pattern.
If you're using this as a border stripe, repeat the 7 rows as many times as desired.
End the last repeat after Row 5.
Continue with color A only.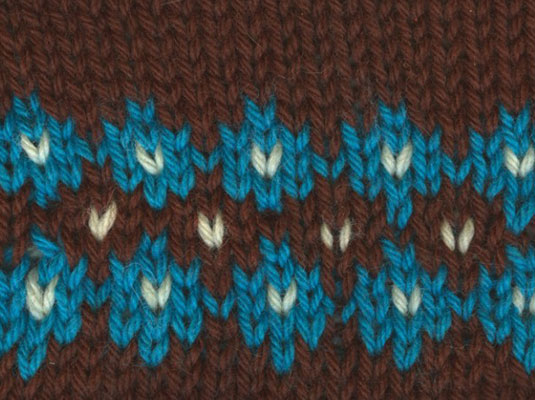 If you're making a swatch, work a few more rows with color A, and then bind off.
About This Article
This article can be found in the category: