Filet crochet bars (or double spaces) are long spaces that cross over the two blocks or spaces or the one lacet, below the bar. Combine bars and lacets to create an elegant, lacy fabric.
You work a bar with just double crochet, chain, and single crochet stitches, but instead of being worked across 3 stitches, you work it in 5 stitches or 2 spaces. (The last stitch that completes the block is really the first stitch of the next space or block.)
Work a double crochet (dc).
Create this stitch normally, as you would to begin a regular block or space.
Chain (ch) 5, and skip the next 5 stitches or 2 spaces.
You're forming a hole.
Double crochet in the next double crochet stitch.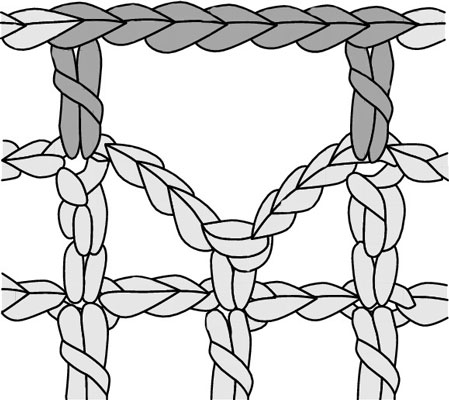 This step completes 1 bar.
About This Article
This article can be found in the category: