The first decision you make with the five-energy method is whether you're going to go long, go short, or stay out. Trend simply refers to the direction of the market — up, down, or sideways.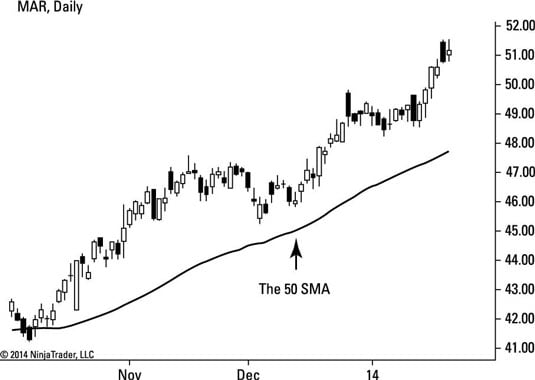 Credit: Figure by Barry Burns
Trade in the direction of the trend when you can get early into a new trend. Consider early to mean the first two retraces (wave lows in an uptrend or wave highs in a downtrend). A retrace in a trend is a small (in price range) and short-term (in time duration) price move against the direction of the trend.
Buying a retrace of price down against the trend potentially allows you to enter at a lower price, as opposed to buying as price is moving up, thus allowing you to adhere to the adage "buy low, sell high."
The figure illustrates a first retrace in the trend as evidenced by %D of the stochastic indicator (used as the cycle indicator) getting below the value of 55 for the first time after the 50 SMA turned up.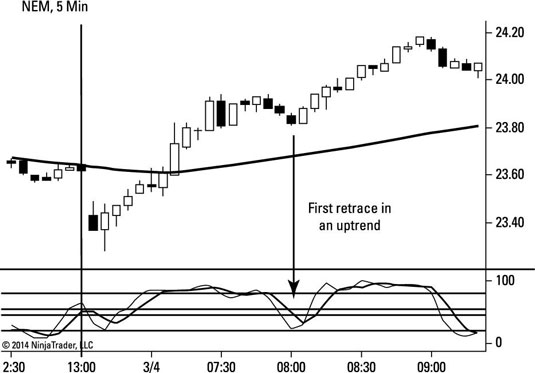 Credit: Figure by Barry Burns
About This Article
This article is from the book:
This article can be found in the category: