Trend trading begins with determining the trend. The trend of the market is defined as the long-term direction of the market. But how do you determine what that direction is?
You can look at a chart and see that from the left side of the chart to the right side of the chart, the market has been moving up. Based on that observation, you may say that the trend is up.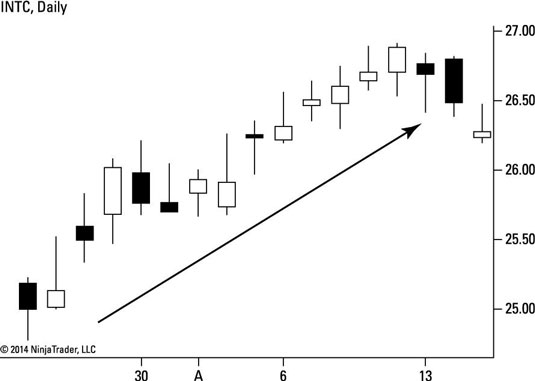 Credit: Figure by Barry Burns
On the other hand, if you look at that same market but change the beginning point of the chart to include more history, such as illustrated in the following figure, you may say that the market is actually in a downtrend.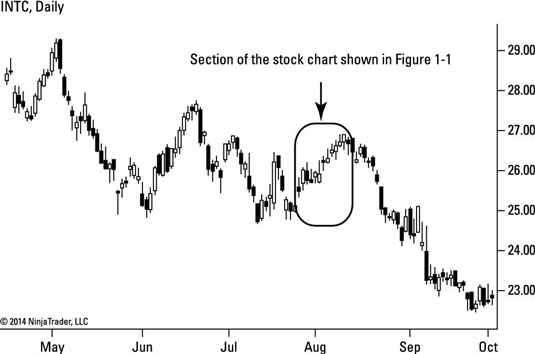 Credit: Figure by Barry Burns
Looking at the direction of the market on these two charts illustrates two points:
Trend is always relative to the scale of the chart. No one trend exists for any market.

Determining the trend can be very subjective. You need a tool to measure trend for you to make the determination of the trend an objective measurement, not a subjective personal evaluation.
About This Article
This article is from the book:
This article can be found in the category: