Everyone needs to know how to manage their money. Having that knowledge and know-how early in your life pays bigger dividends over the decades of your adult life. And everyone makes mistakes, so Personal Finance in Your 20s and 30s For Dummies can help you minimize bad decisions and maximize good ones.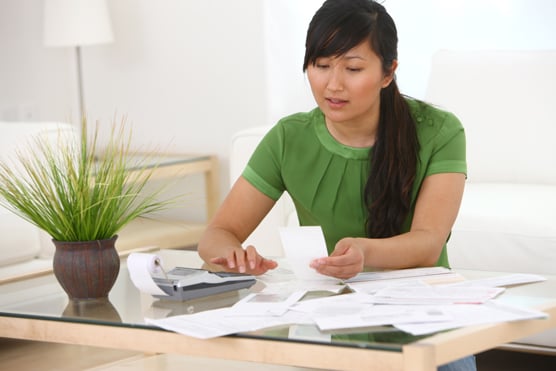 © Hurst Photo / Shutterstock.com
Saving, spending, and debt: understanding financial basics
You're finished with school and entering the workforce. You want to make sure you create a firm foundation for your personal finances. Keep the following in mind when you start:
Get a checkup. Just as you benefit from a health checkup, be sure to get a checkup on your finances to ensure that you're making the most of your money and your financial decisions.

Determine what you need with transaction and savings accounts and evaluate which banks and other financial firms offer accounts that best meet your needs. Be on guard for high fees that erode your savings.

Celebrate the savings habit. The earlier in life you're able to save money regularly, the smaller the portion of your income you'll need to save to accomplish a given goal. Scrutinize your current spending so that you know where your money is going and you can identify what to do about it.

Be on the lookout for spending reduction opportunities. Regularly saving money, especially on a modest income, is challenging. I present many ideas for reducing your spending, but ultimately, how you cut your spending is a matter of personal preference.

Understand good and bad debt. Debt can be a useful tool to enable the purchase of real estate or other valuable assets. Avoid consumer debt, such as on credit cards and auto loans. Consumer debt tends to be costly, and the interest isn't tax-deductible.
Finances and daily living: credit scores, renting vs. buying, and more
How you manage your money can affect your domestic living situation in a number of ways. Be sure to consider these important points when you're encountering finances in your 20s:
Know and manage your credit score. Your credit score is a number that quantifies for lenders how likely you are to repay debts. Periodically access your credit reports, which you can do for free, and understand the steps you can take, as needed, to boost your credit score. Also take steps to protect your identity.

Consider all options before deciding to rent or buy. Renting and sharing living space can be both economical and fun if you avoid the pitfalls. Buying and owning may make sense if you see yourself staying put for an extended period of time.

Communicate with your partner about money. Money is often a source of friction in relationships. Thinking about money and planning how to manage it upfront with loved ones is usually time well spent.
Careers, taxes, and investing: keeping and growing your money
You work hard for your money. As you begin to build your own nest egg, make sure you do the following to grow your earnings:
Make the most of your work potential and your career satisfaction. Your single greatest asset is probably your future income-earning potential. Continue to invest in your education and training.

Manage your taxes. You can utilize many legal strategies to reduce your taxable income and bolster your savings and investments.

Look at your investing options. Investing may seem complicated and mysterious, but that need not be the case. The best investments and strategies build wealth over the long term.

Be diligent when putting together your investing portfolio. How you assemble your portfolio should reflect your goals and what risk level you're willing to accept.
Getting insurance to protect yourself and your income
Insurance plays a significant role in protecting your interests, including your health, your income, your property, and so on. Make sure you insure the following:
Your health: Though you may feel that you're not likely to need it, having health insurance is wise. With a properly designed plan, you can contain the cost and get needed coverage.

Your income: Even if you have no dependents, you depend on your income, so you should have long-term disability insurance. And if you have dependents, you may need life insurance, too.

Your possessions: Insurance on your car, home, and other valuable possessions protects those assets from loss and protects you from lawsuits. Beware, though, of small-stuff policies that aren't worth buying.
About This Article
This article is from the book:
This article can be found in the category: