Condiments and seasonings are a great way to add flavor and variety to your meals. Many seasonings and spices can be used in unlimited amounts. However, a few condiments do contain some calories or even small amounts of sugar. These condiments are allowed on your Belly Fat Diet plan, but you do need to monitor the portions.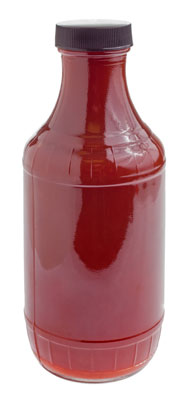 Credit: ©iStockphoto.com/janeff 2009
The table shows you what seasonings and condiments are unlimited and which ones you need to measure.
Portion Sizes of Belly-Friendly Condiments and Seasonings

| Food | Size of a Serving |
| --- | --- |
| All dry seasonings and spices | Unlimited |
| Barbeque sauce | 1 tablespoon per day |
| Garlic | Unlimited |
| Horseradish | 1/2 cup per day |
| Ketchup (choose no-sugar-added varieties) | 2 tablespoons per day |
| Lemon and lime juice (in cooking) | 1/4 cup per day |
| Mustard | 1/4 cup per day |
| Nonstick cooking sprays | Unlimited |
| Pickle relish | 1 tablespoon per day |
| Pickles (avoid brands with added sugars) | 3 pickles per day |
| Salsa (choose fresh varieties) | Unlimited |
| Soy sauce (choose low-sodium varieties) | 2 teaspoons per day |
| Taco seasoning | 1 tablespoon per day |
| Teriyaki sauce (choose low-sodium varieties) | 2 teaspoons per day |
| Vinegar | Unlimited |
| Worcestershire sauce | 2 tablespoons per day |
About This Article
This article is from the book:
This article can be found in the category: