Home may be the place you feel safest, but statistically, it's the place you're most likely to be injured. People age 65 and older consistently experience the highest numbers of home-injury-related deaths. Preventing injuries at home is common sense, but most people don't think about dangerous situations until they get injured. Here are some hints to stay sharp about being safe at home at any age.
Take precautions to prevent falls.
Falls are the leading cause of injury deaths and the most common cause of nonfatal injuries and hospital admissions for trauma. Each year in the U.S. nearly one-third of older adults experience a fall. Check out these suggestions to keep yourself from becoming a statistic:
Install a hand rail — that extends the full length of the stairs — on each side of all stairs in your house.
Keep all stairways, pathways, and walkways well lit and free of clutter.
Get rid of all throw rugs and carpets with corners that can flip up or have them taped down tight to the floor.
Install grab bars along the toilets and showers, and use a non-slip mat or adhesive safety strips inside the bath or shower.
Wear sturdy shoes with thin, non-slip soles.
Stay off ladders and don't climb on chairs, because poor vision and balance contribute to falls.
In case of fire . . . plan ahead.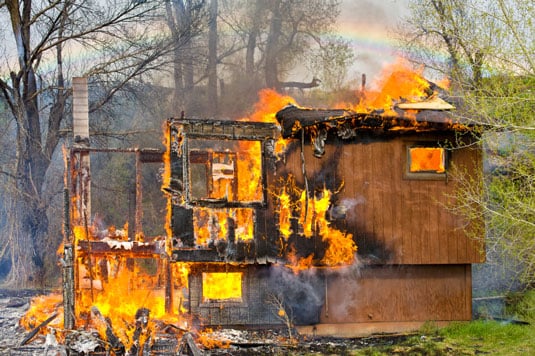 A home fire is dangerous at any age, but the odds of injury increase when you get older. To prevent injury from fire, do the following:
Install smoke alarms on every level of your home and test them monthly. Change smoke alarm batteries at least once a year. New systems available can be wired so if one alarm goes off it sets off all the alarms.
Develop and practice a fire escape plan with your family that identifies two exits out of every room with a place to meet outside.
Buy a hanging escape ladder for rooms on the second story.
Install alarms on the stove or an automatic shut-off for the times when the stove is accidentally left on. Never leave food cooking on the stove while you leave the room.
Don't smoke in bed. If possible, don't smoke in the house at all — a cigarette left burning outside is much less likely to cause a house fire.
Be sure your meds are safe.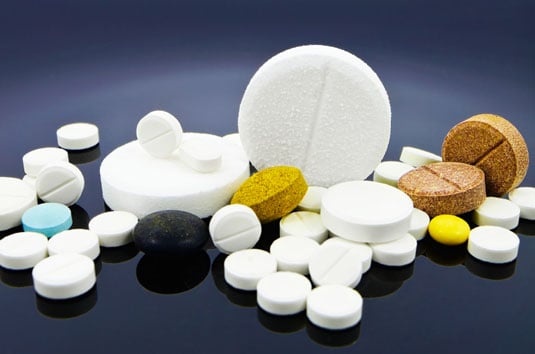 With every year, the number of prescription and nonprescription medications you take is likely to grow. Keeping the pills you take straight can be a real challenge, even if you aren't suffering from memory loss. Taking the wrong medication is more common than you may think and depending on the med and how much you took, can be very dangerous.
If you suspect you have taken the wrong medication or took a dose twice by mistake, call your doctor first. If your doctor isn't available, call the Poison Control Hotline at 800-222-1222 or 911.
Other safety precautions include the following:
Use a medications tracker.
Get a pill box.
Ask your doctor if there's a way to simplify your schedule.
Get rid of old medication.
Post emergency numbers.
Stock your emergency supply kit.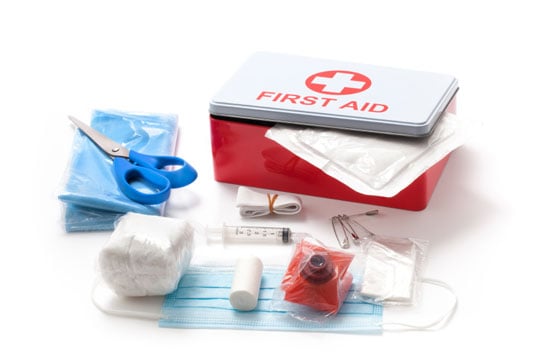 No matter what your age, a first aid kit in a convenient and memorable location (next to your kitchen fire extinguisher, for example) is a must. Refresh and restock your first aid kit twice a year, replacing any expired or missing supplies. Have enough supplies to survive for three days. Include the following:
Sterile adhesive bandages in assorted sizes
Hypoallergenic adhesive tape and sterile roller bandages (2- and 3-inch)
Acetaminophen, Ibuprofen
Benadryl
Calamine lotion
Antibiotic ointment
Hydrocortisone cream
Antiseptic wipes
Hot/cold packs
Thermometer
Tweezers
Small scissors or other cutting tool
Light source (flashlight) with extra batteries
CPR mouthpiece
Disposable rubber gloves
Phone numbers for poison control and emergency contacts
Update your life-saving skills.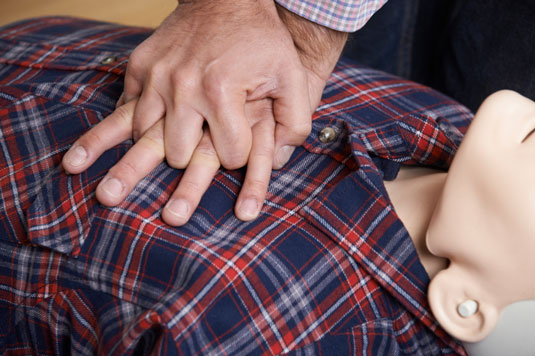 Do you know what to do if someone is having a heart attack? Acting quickly can save a life. One way is through cardio-pulmonary resuscitation (CPR). When you're able to perform CPR on someone during a heart attack, you can help save her life until emergency help arrives. Look for a CPR class near you through the American Heart Association, your local fire department, or a hospital.
Let lighting lead your way.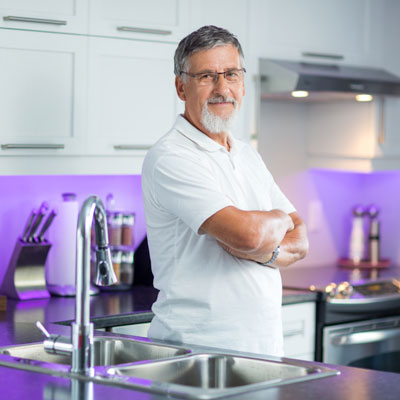 Too often people overlook the importance of good lighting; it's one of the best and least-expensive insurances against home injuries. As age progresses, vision changes. In general, after age 40, your eyes function best for distant viewing, so exceptionally good light is important in all areas of the home, especially the kitchen, laundry, other work areas, and over steps.
Reach easily.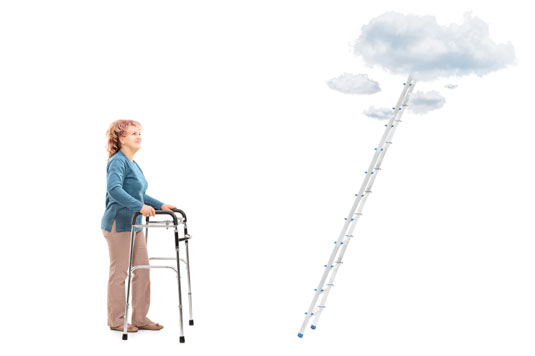 As you age, your body has a harder time maintaining balance and finding its equilibrium, so reaching for objects becomes more of a challenge, increasing the likelihood of an injury in the process. These suggestions may help:
Incorporate adjustable upper shelves, pull-out lower shelves, and Lazy Susans into your cabinets and closets.
Replace cabinet knobs or pulls and sink faucets with levers for easier handling.
Keep the items you use often low and within reach to avoid climbing on ladders and stools.
Enlist the help of family or neighbors to move items so they're within your reach.
Bathe safely.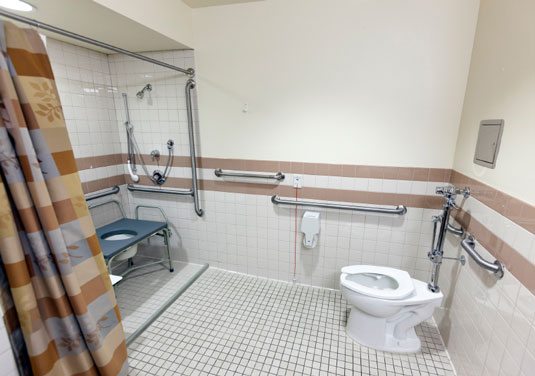 The bathroom seems one of the most popular places for home accidents. To minimize the possibilities there, follow these guidelines:
Install grab bars and rails to reduce falls around the tub and toilet.
Consider a stall shower with a low threshold and shower seat instead of a tub if you're planning to remodel.
Remove bath mats or double-tape them down and place non-slip surfaces in the tub or shower.
Clean up water spills immediately.
Wear an in-home personal emergency response system that automatically calls for help in case you injure yourself and can't get to the phone.
Prevent poisoning.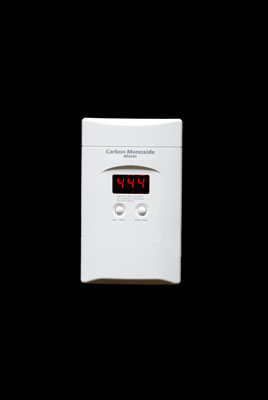 Poisoning is the third-leading cause of unintentional injury-related death in the home among older adults, and certainly one of the most preventable. Take a look at these three poison sources:
Carbon monoxide (CO)
Food poisoning
Chemical poisoning
Make sure that you can see clearly now.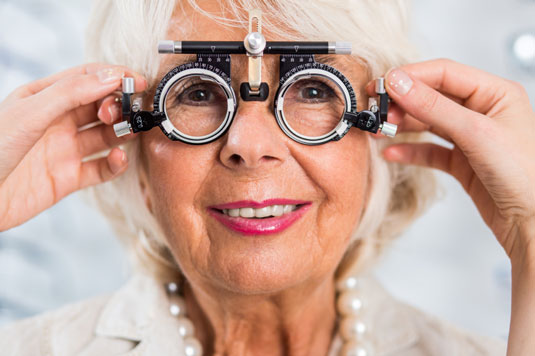 Vision loss is very common as you age. An entire industry is devoted to making things easier to see to prevent problems as you get older. Some of the visual aides that can help include
Talking blood pressure cuffs, blood glucose monitors, and thermometers
Marked stove dials so you can tell the temperature setting by feel
Large magnifying glasses to enlarge instructions on pill bottles
Boil alert gadgets that fit on a pan and rattle when the water is boiling
Liquid level indicators that fit on your cup and buzz when the liquid is an inch from the top
About This Article
This article is from the book:
This article can be found in the category: