With the side-splitter theorem, you draw one parallel line that divides a triangle's sides proportionally. With the extension of this theorem, you can draw any number of parallel lines that cut any lines (not just a triangle's sides) proportionally.

Extension of the Side-Splitter Theorem: If three or more parallel lines are intersected by two or more transversals, the parallel lines divide the transversals proportionally.

The following figure helps to illustrate this.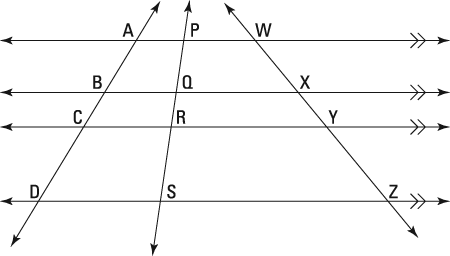 Given that the horizontal lines are parallel, the following proportions (among others) follow from the theorem:

Ready for a problem? Here goes: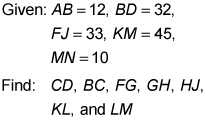 Here's the proof diagram.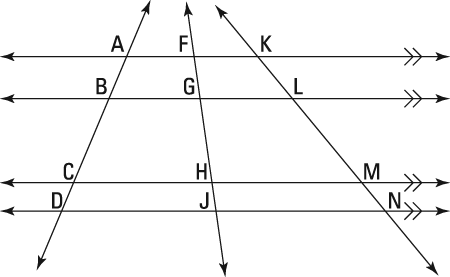 This is a long process, so you should go through the unknown lengths one by one.
A veritable walk in the park.
About This Article
This article is from the book:
This article can be found in the category: