Even the bottoms of pants should look sharp in fashion illustration. To accomplish this, use curved lines to wrap the bottom of the pants around the ankle, foot, or calf (or thigh if you're drawing shorts). The type of pants you're drawing determines the kind of hem you draw.
Hems can reflect several cuts.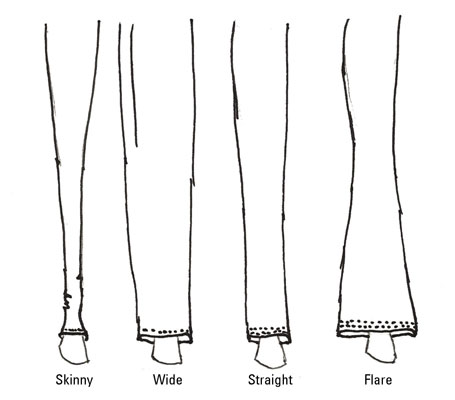 Skinny-leg pants: These types of legs are like a second skin on the leg. Their hems usually hit at the top of the foot and can create a slouchy look.
Wide-leg pants: Wide leg pants start either loose or fitted around the waist and hips; the leg becomes wide around the thighs and usually stays wide all the way to the floor.
Straight-leg pants: These pants are tailored to the body (not too tight and not baggy). After they hit the knee they continue to fall straight to the foot.
Flared-leg pants: These pants can be loose, fitted, or tight on the upper body, but from the knee down, they flare out in a bell shape as they hit the foot.
Draw a leg from the knee down and draw the bottom half of the pants from the knee down.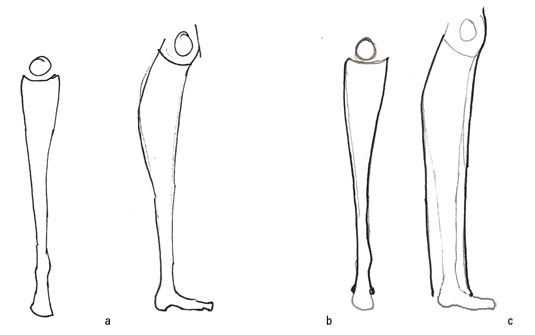 In this drawing, a female front view is shown on the left and a male side view is shown on the right. For skinny pants, the line of the pants follows the shape of the leg. For straight-leg pants, draw a line coming down straight from the knee and another one that falls from the top of the calf muscle.
Draw a curved line up and over the foot where you want your pants to end, connecting the two sides of the pant leg.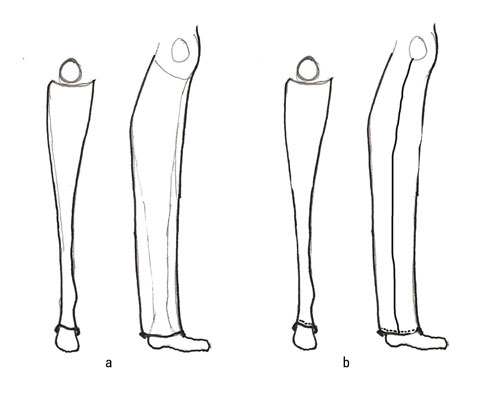 Add topstitching. Keep in mind most hems have one or two rows of topstitching. You also can add a side seam for the man's pants leg.
Add cuffs instead of a hem to your fashion pants.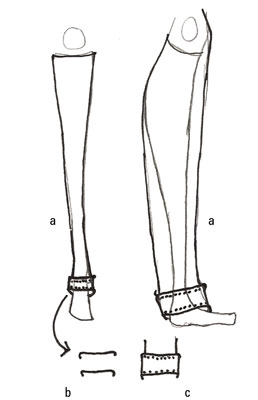 Draw a leg from the knee down. Draw the bottom half of the pants from the knee down. Stop the pant lines on the inside and outside of the leg a little before the spot where the cuff will fall.
Add two curved horizontal lines that wrap around the ankle or calf. You determine how wide the cuff is by how far apart you draw these lines. The lines that form the bottom of the cuff should extend outside the rest of the pant.
Connect the top and bottom of the cuff with short vertical lines and then add topstitching.
Add cuffs to fashion shorts as well.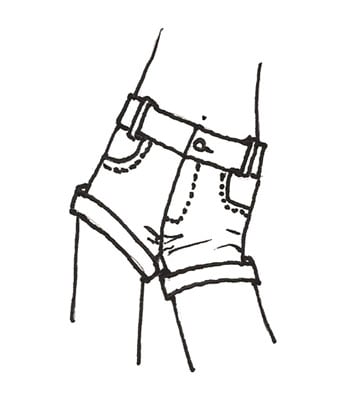 Shorts can have cuffs, too.
About This Article
This article is from the book:
This article can be found in the category: