How to Print a Specific Page in a Word 2007 Document
How to Print a Specific Page in a Word 2007 Document
Sometimes you need to print only one specific page in a Word 2007 document, such as when the printer messes up a page in a document and you need to print only that specific page again.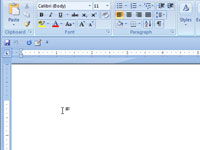 1

Open a Word 2007 document and make sure that the insertion pointer is on the page you want to print.

You can place the insertion pointer anywhere on the page.

Check the page number on the status bar to ensure that you're on the right page.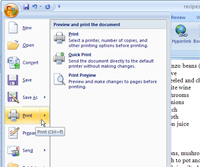 2

Click the Office Button in the upper-left corner of Word 2007 and choose the Print command from the Office Button menu that opens.

The Print dialog box opens.

You can also just press Ctrl+P.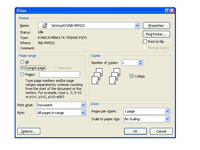 3

Select the Current Page option in the Page Range section of the Print dialog box and click OK.

Selecting the Current page radio button on the left side of the dialog box tells Word that all you need to print is the page you're on.

A click to OK closes the dialog box, and only the selected page is printed. (It may take some time to print as Word organizes its thoughts.)