How to Display the Style Area Pane in Word 2007
How to Display the Style Area Pane in Word 2007
The area on the left side of a Word 2007 document that reveals the paragraph styles is called the Style Area pane. Whether or not the Style Area pane is displayed is dictated by a setting in the Word application, not by a particular document's settings. If you can't see the Style Area pane, here's how you can display it: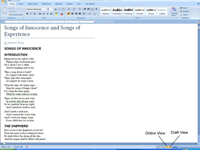 1

Make sure you're looking at your document in either Draft View or Outline view.

In the bottom-right corner, next to the Zoom slider, are five buttons that control which view you're using in Word. The Style Area pane will appear only in either of the last two view options.
3

Click the Advanced tab on the left.

A lot of Word's options will appear on the right.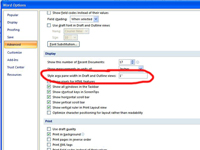 4

Scroll the section on the right down to the Display section.

The Display options are about halfway down.
5

Enter a number in the Style Area Pane Width in Draft and Outline Views text box.

You can quickly resize the Style Area pane while you're working, so you don't need to give too much thought to the size measurement you enter here. It's easiest just to make it one inch wide for now.