How to Disable Word 2010's AutoFormat Features
How to Disable Word 2010's AutoFormat Features
Sometimes you want to disable Word 2010's AutoFormat (which controls some minor text formatting while you type). Disabling Word's annoying (to some) habit of changing all Web addresses to hyperlinks, for example, can save a lot of time and frustration.
Word allows you to turn off AutoFormat features without too much bother: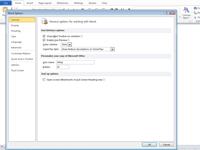 1

Choose the Options command from the File tab's menu.

The Word Options window steps front and center.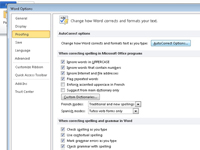 2

Select Proofing from the left side of the window.

Click the button labeled AutoCorrect Options.

The AutoCorrect dialog box appears.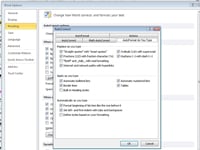 3

Click the AutoFormat As You Type tab in the AutoCorrect dialog box.

This part of the dialog box is where all the AutoFormat options dwell. Turning an option off or on is as easy as removing or adding a check mark.
4

Select or deselect check boxes to set the options however you like.

For example, you may detest each of the Apply As You Type options. So, uncheck them all!
6

Set the options on the AutoFormat tab by selecting or deselecting check boxes.

Repeat your choices here, if necessary. (Silly Microsoft lists some things twice in the dialog box.)
7

Click OK to confirm your choices, and then close the Word Options window.

Now, Word AutoFormat obeys your commands (at least, it acts according to the settings you made in the AutoCorrecte dialog box).