How to Add Background Color to Your Page in Word 2007
How to Add Background Color to Your Page in Word 2007
In Word 2007, you can color your page behind your text. You can choose from various colors or even gradients, or multiple colors, when picking your page's background color.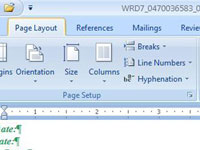 1

Click the Page Layout tab on the Ribbon.

The Page Layout tab is the third tab from the left, located between the Insert and References tabs.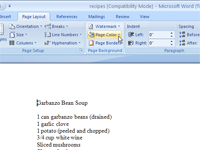 2

Find the Page Background group.

The Page Background group is the third group from the left, located between the Page Setup and Paragraph groups.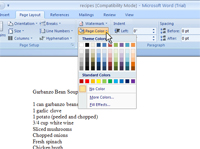 3

Click the Page Color menu.

Clicking the Page Color menu displays a menu full of colors, some based on the document theme and some based on standard colors. You can choose your own color by choosing the More Colors menu command. Gradients, or multiple colors, can be chosen by using the Fill Effects menu command.