How to Use the Socialcast Plug-in for Outlook
How to Use the Socialcast Plug-in for Outlook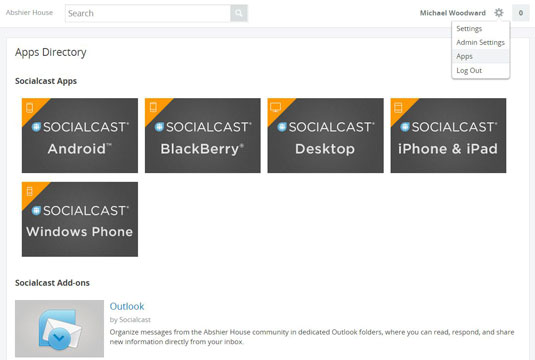 18
Go to the Apps Directory.
Source: Socialcast.com
From anywhere in Socialcast, choose Apps from the gear menu at the top right side of the screen, next to your name. The Apps Directory will appear before your very eyes. Scroll down a bit to get to the Socialcast Add-ons, where you'll see the one called Outlook by Socialcast. That link will take you to the Socialcast Outlook Connector download page.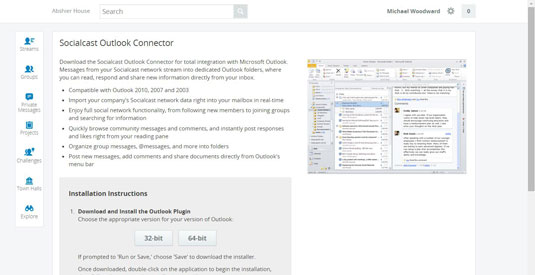 28
Download the Socialcast Outlook Connector.
Source: Socialcast.com
Find out if you have the 32-bit or 64-bit version of Outlook (you can find this on the About menu), and then download the appropriate plugin. Retrieve the install file from wherever it just disappeared to on your computer and run it.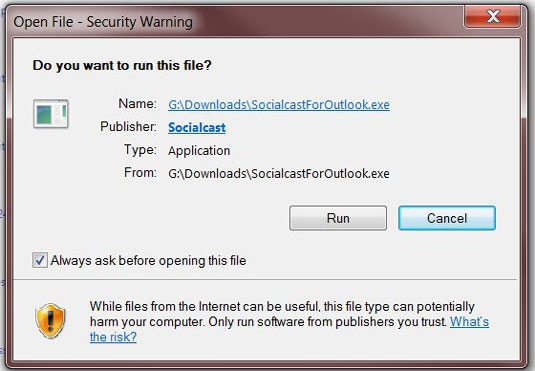 38
Confirm the installation.
Source: Socialcast.com
Windows wants you to make sure you know what you're doing, so that you don't inadvertently unleash a deadly plague to your computer. So long as it's called SocialcastForOutlook.exe, go for it.
It's not a bad idea to close any Microsoft Office applications you have running before you run the installer.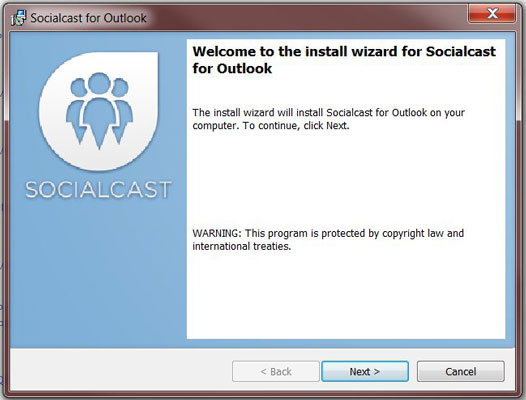 48
Run the Socialcast for Outlook wizard.
Source: Socialcast.com
The installer eventually will present you with the Socialcast for Outlook wizard. You can zip through these pretty quickly. Eventually you will land in your inbox with a new Socialcast menu in the Outlook ribbon.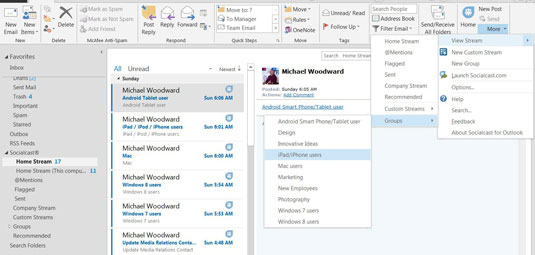 58
View your Socialcast streams and groups.
Source: Socialcast.com
That cluster of "more" Socialcast menu items will really bring Socialcast to you without you leaving Outlook. From the Socialcast menu on the Outlook ribbon, you can:
Instantly download and read you Home stream items just like you'd read main in Outlook.
Start a new custom stream, featuring one particular topic, trend, or person.
See the activities in your groups or start a new one.
Launch a new post to everyone or just to one of your groups.
Open the Options dialog box to change your Socialcast account, select which streams to autosync, and set a few other controls.
Search for anything in your Socialcast account.
Open the full-blown Socialcast in your default web browser.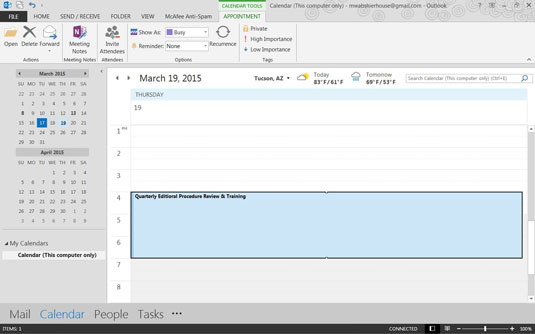 68
See your Socialcast meetings and events on your Outlook calendar.
Source: Socialcast.com
If you flip over to your Outlook calendar, you'll notice that any Town Hall or other Socialcast meetings are automatically entered, saving you the trouble of manually importing all that info. The calendar item looks just like any other, but if you open it, you'll find a link to the Socialcast event.

78
Get to a meeting with one click.
Source: Socialcast.com
Click the link to open Socialcast in your default web browser. Or make adjustments to the calendar item and save it to the calendar.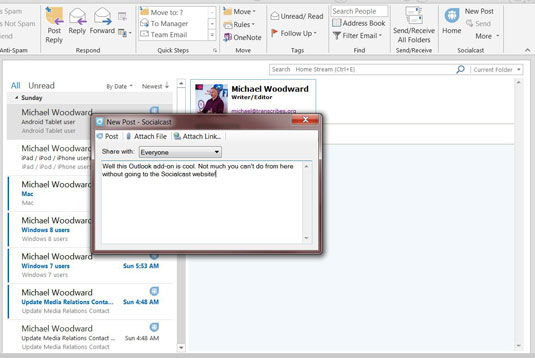 88
Post to one of your streams.
Source: Socialcast.com
Click on New Post on the Outlook ribbon, and you'll get a place to type up your latest brilliance and send it off to your public stream or to one of your groups. You can even attach files and links, use @mentions and #topics. Outlook will send it to Socialcast for posting from your account, just as if you did it from the Socialcast site.