How to Make Your Child's Blog Private
How to Make Your Child's Blog Private
Even if your child wants to create a blog and you're okay with that, this doesn't mean that the blog needs to be available for anyone to see and read. If you're not okay with "going all public," you can indeed create a blog visible only to the author or only through invitation and approval.
Your child's motivation for blogging may help you decide whether the blog should be public or private. For example, if your child wants to blog as a way to maintain an online journal, it may make more sense for her to keep this blog private just like a child would protect entries in a diary.
This still allows the child to make use of technology in her journal keeping without the dangers associated with oversharing. Your child may also consider creating a daily journal blog visible only to family members or even close friends.
For bloggers writing on the free Blogger platform, here's how to make their blog private:
1

Sign in to your Blogger account and click the Dashboard.

The Dashboard will provide Setting options.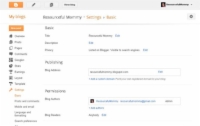 3

Click the Permissions heading and then click Edit in the Blog Readers section.

Make sure you are only making changes in the Blog Readers section.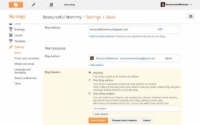 4

Change the default Blog Readers setting from Anybody to Only These Readers.

The Blog Readers setting button is a radio button.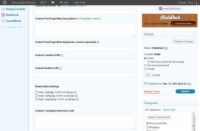 5

Click Save Changes.

After you set your Blogger site as private, you can then share the blog with friends and family by adding their e-mail addresses to the Invite field just below the Only These Readers selection. You can also choose to keep a Blogger blog completely private.

For bloggers posting using WordPress, either at WordPress.org or on a web host using a unique domain name, you can make an individual blog post public or private. For example, WordPress users can opt to make a blog post public or private and protect a blog post with a password.

Although most blogs are public by default and provide options for users to make either a post or the blog itself private, some platforms are private by default and provide authors with the option to share individual online journal entries. One platform to create a completely private online journal is Penzu. Each individual Penzu post may be shared via e-mail or by providing a reader with a unique sharing link.