Displaying Digital Photos on Your Own Web Page
Displaying Digital Photos on Your Own Web Page
If you can get your hands on your own Web page, you can use that Web space to store and display you digital photos. Jazz up your Web page by adding your best digital pictures: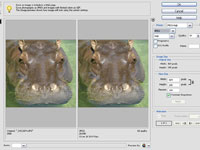 1

Save your photos in a Web-safe format.

JPEG is best for photos because it supports the multitude of colors and shading within the images. This figure shows the Save for Web dialog box in Photoshop Elements.
2

Set up the Web page where you want to display the images.

You can use a variety of graphical tools to design the page (Microsoft FrontPage, Macromedia Dreamweaver, Adobe GoLive), or you can create a page by writing HTML (Hypertext Markup Language) code.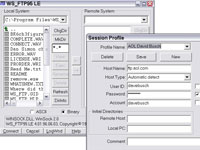 3

Upload the Web page and the images.

You can typically upload your files by using FTP (File Transfer Protocol) software.