How to Organize Your Digital Photos in Your Image-Editing Software
How to Organize Your Digital Photos in Your Image-Editing Software
You need a consistent file organization in your image-editing software to handle all your editing tasks. Most editing programs including an organizing feature so that you can keep your digital photos easy to find. What follows are the steps to organize your images in Photoshop Elements (though all image-editing programs should be similar).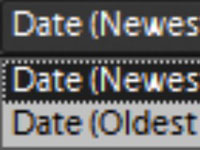 1

Sort your images by date.

In the Elements Organizer's Shortcuts Bar menu, you have two options, as shown in this figure. Date (Newest First) displays images according to the date you took the photos, beginning with the most recent date. Date (Oldest First) displays photos in chronological order, starting with the oldest file.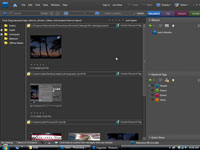 2

Organize your photos into groups.

In Elements' Display menu you have options for Import Batch, which displays images grouped according to the date they were imported to the editor, and Folder Location, which lets you browse your hard drive for folder locations and select a folder containing images you imported into the Organizer (as shown in this figure).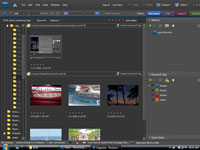 3

Sort your digital image files by media type.

Elements supports viewing photos, video files, audio files, projects, and Adobe PDF files. To select a media type, choose View→Media Types and select a media type from the menu. All media types matching the menu command are displayed in the Organizer window, like in this figure.