How to Create a Slideshow in Photoshop Elements
How to Create a Slideshow in Photoshop Elements
Photoshop Elements 13 offers you a much more simplified method for creating dynamic slideshows that you can export to H.264 MP4 files that can be viewed on Windows, Macintosh, iOS, and Android devices.
The Slideshow option in the Create panel was previously reserved for Windows. In Elements 13, all the options for creating slideshows are the same for Windows and Mac users.
Creating slideshows follows the same initial steps as you find with other creations. To create a slideshow using the Create panel, follow these steps: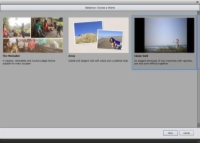 1

Select the images you want in the Organizer or Photo Bin, click the Create tab, and then click the Slideshow option.

The first thing you see is the Choose a Theme panel in the Slideshow wizard.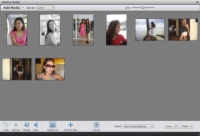 2

Click the theme you want to use and click Next.

The Slideshow Builder appears when you click the Edit button in the Slideshow preview.
3

Add or delete media in the Slideshow Builder.

Open the Add Media drop down menu and add media from the Organizer or from folders on your hard drive.