How to Add Shapes to an iWork Document on Your iPad
How to Add Shapes to an iWork Document on Your iPad
In the iWork for iPad apps, adding a shape is actually one of the simplest tasks of all. All three apps share a basic interface and common functionality features, and one of the common features is the ability to add media to any document. To get started adding shapes and text, follow these steps:
1

Open an iWork document and tap the location where you want to insert the object.

In Pages it's a location in a sentence (by default, it's the current insertion point); in Numbers it's a sheet; and in Keynote it's a slide.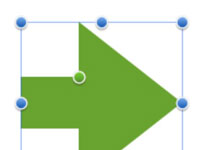 3

Tap Shapes at the top and then tap the shape you want to add.

The shape is added to the page. Though it contains text, a text box (that is, text without an outside shape) is considered a shape in iWork. If you want a text box, tap the T in the upper-left corner of the shapes in the Insert popover.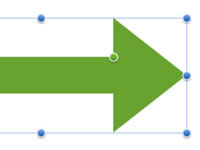 4

Resize the shape by tapping and dragging the blue handles.

Experiment with the sizing handles to see how they work differently.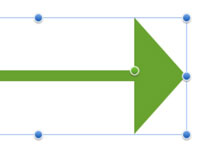 5

Drag the green handle to change the shape's appearance further.

Some shapes, such as the arrow, have additional handles beyond the eight regular handles at the corners and middles of the shape's edges. In this case, there's a small green handle where the arrowhead joins the shaft; you can drag it to change the proportions.
6

To add text to the shape, double-tap inside the shape to bring up the keyboard.

By default, the insertion point will be in the center of the shape.